When we listen to music or are on a phone call, often i sounds coming from the surrounding environment cause us many difficulties. A busy street, the chatter of colleagues in the office, or perhaps a noisy neighbor when we are in smart working: there are many occasions in which it becomes complicated to be understood by our interlocutor.
A simple solution to these problems comes from AQL: the brand of Aarkstore dedicated to the world of audio announces the launch of the True Wireless earphones ESCAPE and Bluetooth headphones KYMA, both equipped with technologies for the reduction of external noise.
ESCAPE is a capsule-shaped True Wireless headset, comfortable and easily wearable. The case allows up to 6 refills, for a full 30 hours of playtime. To characterize ESCAPE è The Environment Noise Canceling system, which guarantees our interlocutors a high listening clarity even in noisy contexts. It is therefore the ideal headset for daily calls, because it allows you to always be understood clearly and without any background noise, a fundamental aspect especially in work contexts. ESCAPE it is also equipped with Qualcomm.aptx technology, which further improves the quality of the playback sound.
KYMA instead it is an elegant Bluetooth headset, easy to take anywhere thanks to the foldable design and the included travel case. The soft ear pads and 40mm driver offer great comfort and deep, powerful bass. Noise reduction for KYMA happens with the ANC technology Active Noise Canceling, which helps to increase our isolation from external noise, offering a better listening experience in any environment you are in. For calls, the Clear Voice microphone makes our voice clearer and more understandable even for those on the other end of the handset.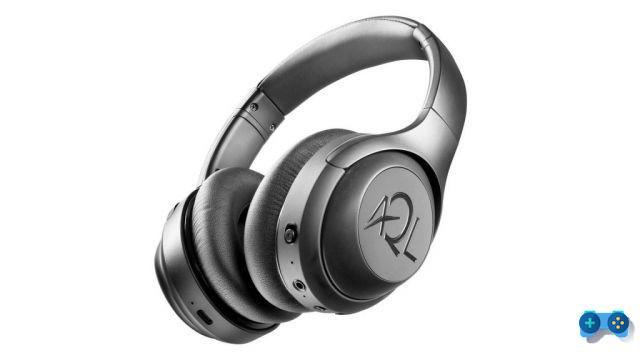 With KYMA ed ESCAPE, therefore, AQL aims to ensure the best sound quality in every day-to-day situation, whether it's on a work call or enjoying your favorite song on the subway.