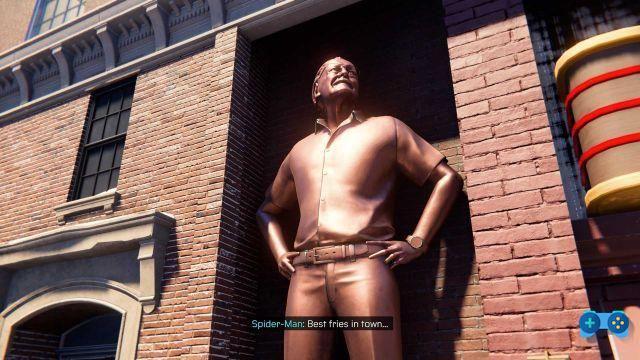 Spider-Man: Miles Morales, the new title dedicated to Spider-Man made by the guys from Insomniac, contains a trophy linked to a special Easter Egg. Find out with us what it is.
It might interest you
Trophy Guide;
Where to find all postcards;
Guide to the mission "As real scientists";
Tips for getting started;
Updating…
To unlock this trophy, you'll need to interact with a statue of Stan Lee, who, as many of you know, left us two years ago at the age of 95.
The work will be located in the Upper West Side of New York City (just to the left of the famous Central Park). The map below, indicates precisely where to go with the good Miles. Once in the area, you should immediately see the statue, as it is quite large, but if, like myself, a simple ophthalmologist is not enough, press R3 and Stan will light up orange.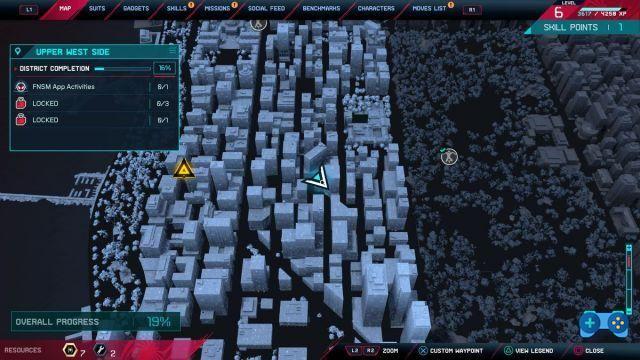 Approach him, press triangle to interact with the statue of the historic cartoonist (cook of a Diner in the previous iteration of the video game) and you will get the trophy "The best fries in town".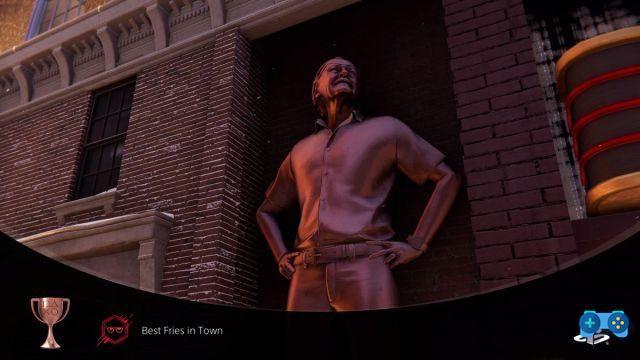 This moving memory is in some way the demonstration of how much the figure of Stan Lee has achieved notoriety, also thanks to the numerous cameos that see him as the protagonist. Let us know in the comments if you will enjoy yourself in the company of Spider-Man: Miles Morales.
Excelsior!
We remind you that you can find us on: Instagram, Facebook, Telegram e Twitch - (if you want to subscribe).