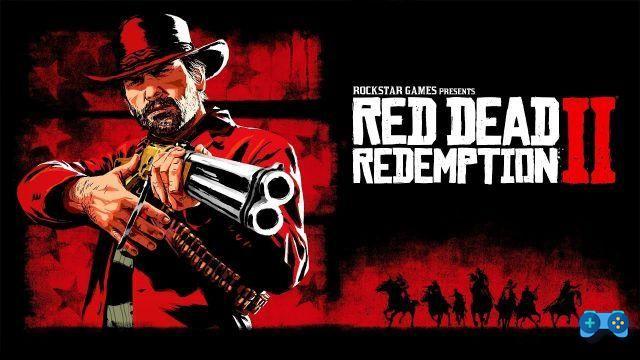 How to achieve 60 fps
One year after the debut on PlayStation 4 and XBOX One (HERE you can find our review of the console version, while the PC version will arrive soon), the award-winning Red Dead Redemption 2 has also arrived on PC. Rockstar Games, however, has not limited itself to making a simple port, but has decided to work hard to offer a much better experience on the computer, especially in terms of graphics.
Precisely for the fact of being a mammoth and very detailed title, many PC players have encountered many problems in making it run decently even with the most powerful configurations. This, probably, due to a not exactly flawless optimization, as the requirements are not particularly prohibitive:
Minimum requirements
OS: Windows 7 - Service Pack 1
Processor: Intel Core i5-2500K / AMD FX-6300
RAM memory: 8 GB
Graphics Card: NVIDIA GeForce GTX 770 2GB / AMD Radeon R9 280 3GB
HDD Space: 150GB
Recommended Requirements
OS: Windows 10 - April 2018
Processor: Intel Core i7-4770K / AMD Ryzen 5 1500X
RAM memory: 12 GB
Graphics card: NVIDIA GeForce GTX 1060 6GB / AMD Radeon RX 480 4GB
HDD Space: 150GB
Therefore, assuming that you reach at least the minimum requirements listed above, with this little guide we want to help you set your graphics settings in the best way so that you can enjoy the game with a generally stable frame rate at 60 fps and Full HD resolution. To do this, we are going to list the most important graphic parameters on which to work carefully, also showing you how much each one affects the performance of your graphics card.
Note: regardless of the percentage of impact, the higher the parameters, the greater the demand in terms of graphic power. At the end of the setting, we always advise you to carry out a benchmark to verify the actual performance.
Legend:
Blue - Low impact parameter (<10%)
Orange - Parameter with medium impact (10-25%)
Red - Parameter with high impact (> 25%)
Parameters
Triple buffering - 1,58%
Texture Quality - 6,61%
Anisotropic filter - 3,53%
Lighting quality - 2,51%
Overall lighting quality - 1,30%
Shadow Quality - 8,28%
Distant Shadow Quality - 3,91%
SSAO - 7,16%
Reflection Quality - 39,66%
Mirror quality - 0,00%
Water quality - 34,37%
Volumetric Effects Quality - 25,79%
Particle quality - 1,58%
Tessellation Quality - 3,44%
TAA - 11,26%
FXAA - 3,35%
MSAA - 56,70%
Volumetric resolution at short range - 21,88%
Long distance volumetric resolution - 0,00%
Volumetric Lighting Quality - 4,18%
Starting from this parameter scheme you will understand that the first thing to do to be able to reach the infamous 60fps, regardless of your configuration, is:
1) Disable reflections or at least reduce them;
2) Disable MSAA if this is enabled, rather use FXAA;
3) Reducing the quality of the water and volumetric effects, the latter, can also be disabled as they have very little impact on the overall quality of the game.
Furthermore, in the advanced graphics settings, we find two types of API, namely Volcano o DirectX 12. First, it's good to know the difference: Vulkan is based on AMD's Mantle, while DirectX is the historical API developed by Microsoft that is used by XBOX One and Windows.
The choice basically depends on which one "communicates" best with your hardware. Based on various gamers' benchmarks, Vulkan appears to offer a slightly higher average frame rate, while DirectX 12 delivers a smoother overall experience especially with NVIDIA graphics cards. Taking this into account, it shouldn't be too difficult to find the right square to best enjoy Red Dead Redemption 2 based on your setup.
If you don't want to waste too much time tweaking and testing, we also report below the optimized graphics settings for mid-to-high-end configurations. Ours is equipped with an Intel Core i7-5820K @ 4.0 GHz, Gigabyte GeForce GTX 1070 8 GB, 16 GB of RAM DDR4 @ 3200 MHz and we can easily enjoy a decent and satisfying gaming experience in 1080p at 60 fps with the settings below. .
Optimized graphics settings
Texture quality - Ultra
Anisotropic filter - 8x
Lighting quality - High
Overall lighting qualitya - Low
Shadow quality - Average
Distant Shadow Quality - Average
SSAO - Medium
Reflex quality - Medium
Mirrors quality - High
Water quality - Personalized
Volumetric effects quality - Personalized
Particle quality - Average
Tessellation quality - High
TAA - Medium
FXAA - Yup
MSAA - No.
Graphics API - Vulkan
Volumetric resolution at a short distance - Average
Long distance volumetric resolution - Average
Volumetric lighting quality - Average
Volumetric Raymarch resolution unlocked - Yup
Particle lighting quality - Average
Soft shadows - High
Grass shadows - Averages
Elongated shadows - No.
SSAO at full resolution - No.
Water refraction quality - Average
Quality water reflections - Low
Physical water quality - High (3 "notches")
Dynamic resolution - No.
Sharpness TAA - 10 "notches"
Motion blur - No.
MSAA reflexes - No.
Geometry detail level - Ultra (5 "notches")
Grass detail - 4 "notches"
Quality trees - Average
Parallax Occlusion Mapping Quality - High
Quality decals - Average
Quality furs - Average
Those who, on the other hand, are willing to assemble a gaming PC to play, among other things, even a Red Dead Redemption 2, can refer to our guide to the best configurations.
We hope that our advice will be useful for you to better set the graphic settings of the latest Rockstar Games effort. If not, we invite you to comment on the article or join the our official Telegram channel (t.me/chatwithSoultricks) for support!
They might be interested in:
8 Tips for Surviving in the Wild West
Where to find all the dinosaur bones;
Where to find all the legendary animals;
Guide to legendary fish;
The best weapons and where to find all the unique and rare weapons;
How to get the best wild horse;
Where to find all the cigarette stickers without having to search for them on the game map.
Red Dead Redemption 2, how to cheat at Poker