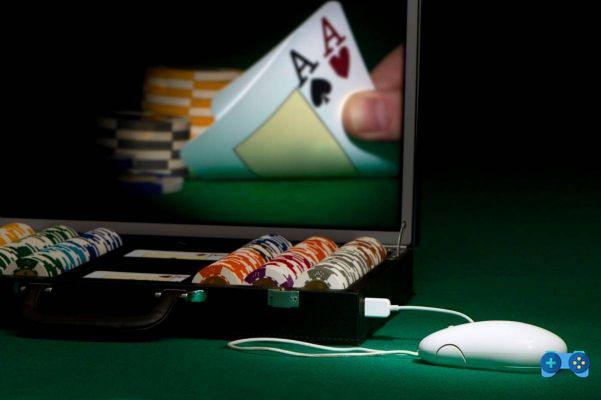 The online casino offer has become impressive in recent years. The recreational offers have practically multiplied, and the growth, also thanks to the pandemic that still keeps millions of people closed at home, shows no signs of decreasing.
However, choosing the place to have fun is not always very easy, and indeed often less experienced users can find themselves exposed to scam attempts, phishing, or at best to sites of dubious reputation and not certified.

Below, therefore, we will try to show you some elements to take into consideration when choosing the casino in which to invest your time and money.
1) Choose only ADM / AAMS certified casinos
AAMS Autonomous Administration of State Monopolies was the public body that until recently dealt with state monopolies, including the gaming one. Today the AAMS agency that deals with online games is the Customs and Monopoly Agency. Different name but identical functions. The certification of the customs and monopoly agency is an indication of seriousness because it ensures that the body or company behind the online site has carried out all the appropriate checks with the agency and is equipped with all the requirements and licenses to exercise the online gaming activities. The certification is reported in most cases in the footer of the site, at the bottom, or in a specific page.
2) Always check the odds of winning
The Decree Law 13 September 2012, n. 158, the so-called Balduzzi Decree, refers to article 7 a series of "Provisions regarding the sale of tobacco products, preventive measures to combat gambling addiction and for non-competitive sports". Specifically, in paragraph 4 bis, it states that "The advertising of games involving cash winnings must clearly show the percentage of probability of winning that the subject has in the single advertised game. If the same percentage cannot be defined, the historical percentage for similar games is indicated. " The probability of winning with a particular game must also be indicated for online sites, and is usually reported in special pages and links always shown in the footer of the site.
3) Choose the made in Spain
Whenever possible, always choose a site that offers its pages in Spanish and that has customer service in Spain. This detail can mean a lot when you find yourself needing to request assistance with a problem as it will allow you to make yourself understood in a better way without being forced to mince words. Furthermore, the Spanish sites are those that offer the highest degree of security as they are verified by the ADM as meeting all the security criteria not only as regards the game, but also as regards the protection of your personal data and privacy. .
However, keep in mind that most Spanish sites have a European license, i.e. obtained in a member state where it can be obtained, such as Gibraltar or Malta (and before Brexit, the United Kingdom). These licenses are valid throughout the EU and to operate in Spain and with Spanish users, they must comply with Spanish legislation.
4) Use prepaid cards and spending limits
Remember that playing is always a risk. The chances of winning are always lower than those of losing. To avoid any form of gambling addiction, before starting give yourself a maximum spending limit, daily, weekly, monthly by reloading a prepaid card. This little trick is useful for two reasons, it prevents you from exceeding the limits you have set for yourself, and allows you to be more confident in managing your online savings. If your data were to be stolen by an attacker, you would only risk the amount you have already accounted to lose by playing.
5) Go hunting for the best offer
Always keeping these tips in mind, always keep in mind that sometimes it is possible to maximize your nest egg by looking for entry bonuses, bonus wagers, etc. Some of these even allow you to double the amount paid, thus also doubling the possibility of playing. If you don't know where to start, visit https://www.casinoeslot.com where you can find a comparative list of the safest online casinos.
Ultimately choosing a casino where to have fun and spend time, even experiencing the thrill of an unexpected win, is an operation that should always be done with awareness, evaluating all the factors we have indicated and keeping in mind that if the offer it sounds too good to be true, that's because it probably isn't.