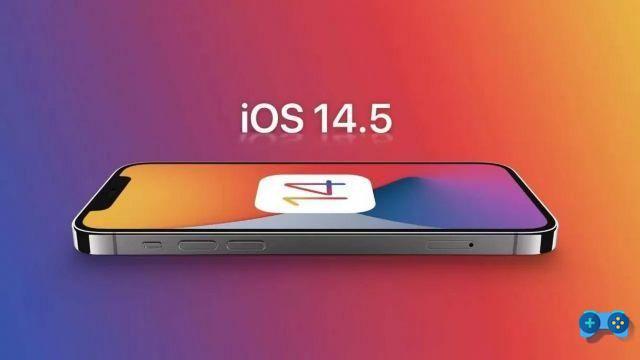 iOS 14.5 and iPadOS 14.5 are available for download for your devices. Here are all the news about updating the operating system.
Transparency for tracking
With the new iOS and iPadOS 14.5 comes the function compulsory for privacy on transparency of tracking of apps, which obliges developers to ask for the permission of the individual user for advertising tracking. From now on, when an app (e.g. Facebook) needs to access theIdentifier for Advertising, in order to allow targeted advertising on your searches, you will see a message with the option to allow or not the tracking.
This functionality was already present on the first releases of iOS 14 but was not compulsory. If the user denies consent, that specific app will not be able to access theIDFA to propose personalized advertisements. Developers are therefore forced to update all their apps if they don't want to be removed from the Apple store. Companies like Facebook have already made their grievances about this to Apple. Because the denial of tracking will undoubtedly bring less revenue in terms of advertising.
Face ID and mask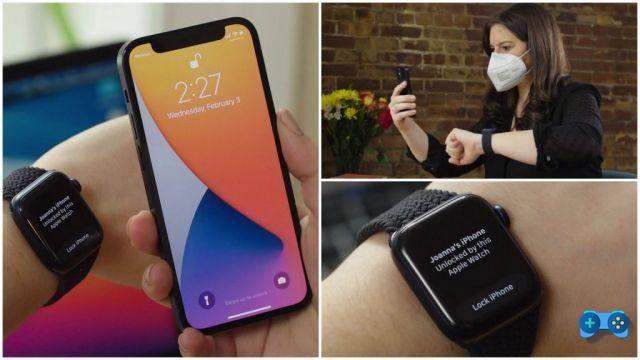 Finally with iOS 14.5 you can unlock your iPhone even with the mask worn. But this only if we are also wearing Apple Watch. When the Watch is unlocked, we will just have to look at the iPhone as usual. Thanks to this novelty, the Face ID unlocks the iPhone even if with a lower facial recognition accuracy, but the gap is proven by the paired and previously authenticated watch.
To enable this feature: "Unlock with Apple Watch", We open the" Settings "app on the iPhone, then to" Face ID and code ". Once activated, Apple Watch will be able to authenticate the iPhone but only after having satisfied these conditions:
Face ID detects a mask
Your Apple Watch is nearby
Your Apple Watch is on your wrist
Your Apple Watch is unlocked
Your Apple Watch has an enabled passcode
Upon unlocking, you will receive tactile feedback on your Apple Watch.
Scribble in Spanish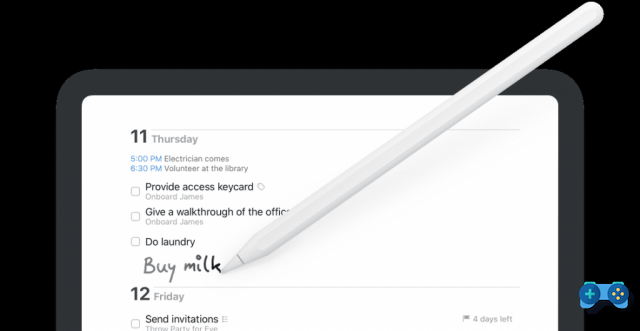 On iPadOS 14.5 finally comes support in Spanish for Scribble. Now we can handwrite the text on iPad via Apple Pencil (or compatible pen) and iPadOS will turn it into typed text.
Here are some features available:
Automatic conversion- In any text field, handwriting is automatically converted to typed text.
Smart Selection: Gives the possibility to select a single word or whole phrases written by hand, using the gestures that are normally used. With a double tap you select a word, while with a triple tap you select a phrase.
Data detectors: learning technologies recognize addresses, phone numbers, emails and other data, allowing you to perform actions on handwritten notes.
Copy and paste as text: just select handwritten notes, choose Copy as text and pasting them, they will be converted into digital text.
Handwriting in any text field: You can use Apple Pencil to handwrite directly into a text field, and the words will be converted to digital text.
Erase with a stroke: new gestures allow you to write and make changes in an even more natural way. To delete a word or space, just pass over it.
Select with a circle: when you want to select a word and then copy or move it, just circle it with Apple Pencil.
Shape recognition: allows you to create lines, curves and geometric figures with the utmost simplicity. Just draw it to the best and the shape automatically becomes perfect.
Dual SIM and 5G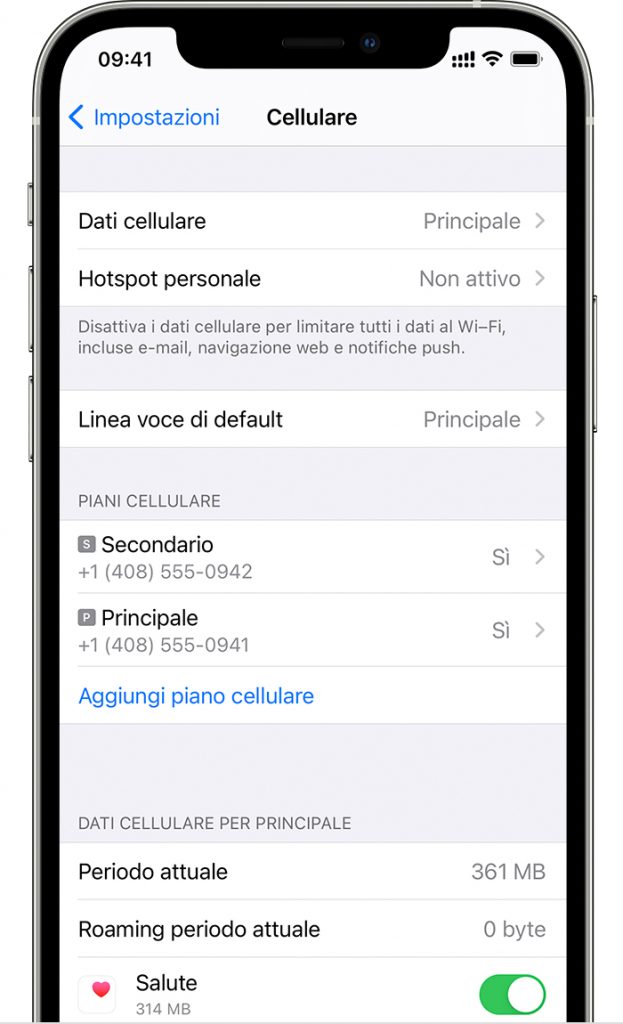 Before, on iPhone 12 you could add an eSIM to a physical SIM, but this did not allow the use of the new 5G technology. Now this limit has been removed, allowing you to use 5G even in Dual SIM. Support for international roaming on the 5G network has also been enabled, for operators that allow it.
Where is it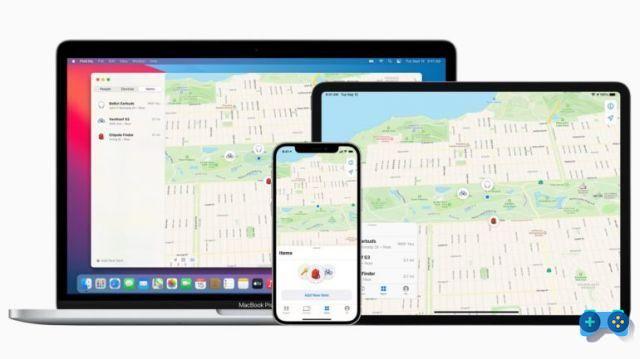 Now you can keep track of selected products not Apple "Certified", thanks to the app Where is it, integrated into the operating system and the new Objects tab. All this is related to the new program Find My Network. In this way, users can easily find their accessories using the app platform Where is it.
With the Find My Network Accessory Program, accessory manufacturers will be able to integrate this service into their products and allow customers to use the app Where is it, to keep track of your items. The approved products will be added to the new "Accessories" tab within the app and will display the wording "Works with Apple Find My".
This app allows you to track compatible devices, such as friends and family, all without risking your own privacy or that of others. The network of Where is it further enhance these functions because allows you to locate devices even if they are not connected to the internet. It is in fact a network made up of hundreds of millions of Apple devices, which uses Bluetooth wireless technology to detect lost or nearby devices, and then report their approximate location to owners who have indicated a certain object as "lost". The process is end-to-end encrypted and anonymous, as no one, not even Apple or another manufacturer, can access the location or data of the device itself.
Crab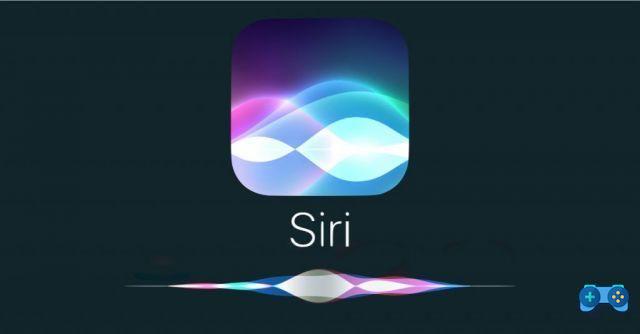 Siri's Spanish has been improved with the neural text to speech synthesis. Now Siri's voice in Spanish is more natural, with a tone of voice that also adapts to the text based on punctuation and pauses.
Now you can choose immediately what kind of voice you want to use for Siri, whether male or female. So there is no longer a default setting but you are always asked which one you want to use.
Map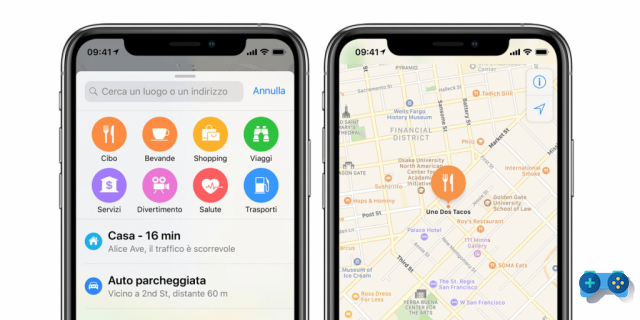 Apple Maps will collect data from users in anonymous and encrypted form, thus allowing you to inform other users if a particular venue is open and if it is crowded or not. This is to help social distancing more.
Apple announces that:
Routes and traffic: If you are on the move (for example, if you are walking or driving), your iPhone will periodically send data relating to GPS, travel speed and barometric pressure to Apple, in an anonymous and encrypted form. This data is used to expand the database of crowd-sourced real-time traffic and weather correction information. In addition, when you open an app near a point of interest (for example, a business or park), your iPhone will send location data to Apple in an anonymous and encrypted form, which can be aggregated and used by Apple. to inform users if the point of interest is open and how crowded it is.
With Maps now you can report accidents, general hazards and speed cameras along the route, using the appropriate "report" button, allowing you to make a report as it already happens with other similar apps (such as Waze).
To do this you can use Siri, without having to distract yourself from driving: just say "Hey Siri, there's an accident here", at which point they will come if the report sent is followed by others (so when a non-specific number is reached to make news), this information will then be notified to other subsequent users. (At the moment this only works in the USA, but it will surely come to us in the next updates).
Apple Music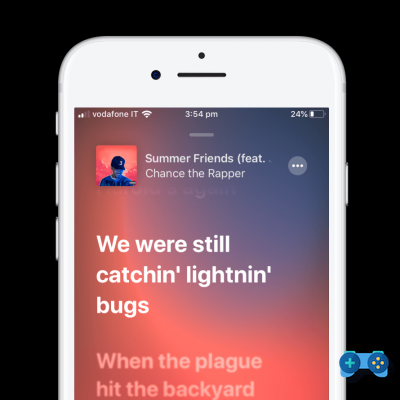 It is now possible to share a specific section of the text of a supported song, just copy a line of the text in real time to share it. A support menu is displayed for the Instagram Stories feature or for iMessage media cards.
If it is shared on iMessage, a tab with a play button is displayed in the conversation, allowing the recipient to hear a preview of the song in the sent text part.
Now there is also "City Charts", to view the most popular songs of the moment in hundreds of cities around the world.
Any other business
iOS 14.5 introduces 217 new emojis, the ability to take screenshots that can be incorporated into your own shortcuts and change Cellular mode (for example by setting 4G or 5G) without entering the settings menu.
Obviously comes the support for the new device Apple AirTag which allows you to associate it with personal items to be able to find them later in case of loss. And comes the support ai Xbox Series S / X and PlayStation controllers 5 on iPhone and iPad.
Fixed some bugs
Deleted messages could still be viewed in Spotlight search.
Messages had a persistent error trying to post messages on some threads.
Mail was unable to load new emails for some users until the device was restarted.
The section for blocking calls and providing caller ID was not showing up in the Phone settings.
ICloud panels were not showing up on Safari.
It was not possible to disable iCloud Keychain.
Reminders created with Siri could be set incorrectly early in the morning.
Optimized to reduce the appearance of a dim glow at reduced brightness levels of the screen with dark backgrounds on iPhone 12 models.
AirPods audio routing was being performed on the wrong device during auto switching.
AirPods "Auto Switch" notifications could be missing or duplicated.
While waiting to discover all the news about Apple systems, we remind you that to discuss the latest tech-themed news, you can join our community on Facebook, or our Telegram channel.