Nokia introduces the new N800 Internet Tablet: an ultra-compact handheld with Tablet Pc ambitions.
Nokia N800 Internet Tablet
Nokia presented the new Nokia N800 Internet Tablet at Ces in Las Vegas, a device equipped with an Internet Tablet OS 2007 operating system and a large, high resolution (65536 × 800 pixel) touch screen display of 480 colors. The Nokia N800 is designed to provide maximum "comfort" in navigation, in addition to the high resolution display that allows you to better view the browser pages, you can use the integrated webcam for Internet calls, Instant Messaging and the keyboard that appears in full screen on the display.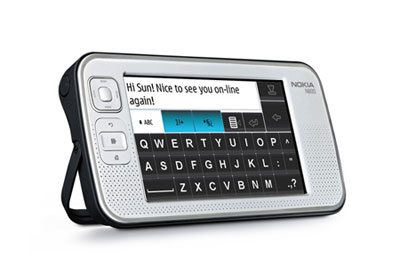 The new born of the Finnish house is equipped with a 256 Mb flash memory and is sold with a 128 Mb MiniSD memory card that can be inserted in one of the two internal slots available; the latter are compatible with SD, MicroSD, MiniSD, MMC, and RS-MMC memory cards with a capacity greater than 2 GB.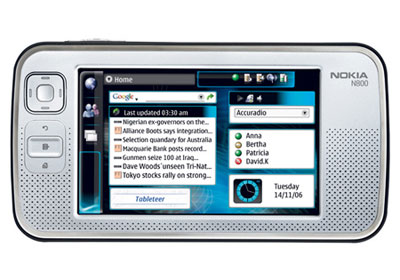 But that's not all, the Nokia N800 is equipped with the best technologies for connectivity: Wi-Fi WLAN 802.11g, Bluetooth 2.0 and a USB 2.0 port; the dimensions are absolutely small for a device with similar characteristics: only 144 x 75 x 13 (18) mm. Opera 8 with Flash 7, RSS Feed Reader software, Instant Messaging software, Internet Radio and multimedia players are pre-installed, capable of creating M3U, PLS playlists and reading almost all formats in circulation: audio (AAC, AMR, MP2, MP3, RA (Real Audio), WAV, WMA), video (3GP, AVI, H.263, MPEG-1, MPEG-4, RV (Real Video) and images (BMP, GIF, ICO, JPEG, PNG, TIFF , SVG-tiny).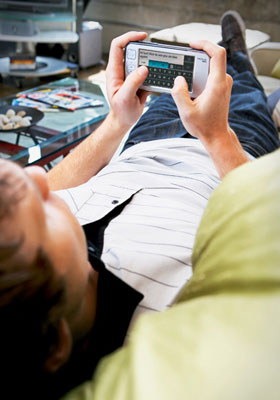 Regarding the release date, Nokia declares that the N800 Internet Tablet will be available in the first quarter of 2007, while the sale price is set at 399 Euros / Dollars excluding state taxes.
For more information Soultricks recommends the Nokia site: Nokia N800