Version tested: PlayStation 4 Pro
Autumn is coming, the NBA is back!
It's that time of year again. As the first fallen leaves mark the inevitable return of autumn, every major videogame sports franchise finds itself competing with other titles of the same genre to capture the attention of gamers and especially their wallets. As always, NBA is a hot topic. The license plate title Visual concepts e 2K Sports, has now, for several years, a solid and consolidated fanbase. This year, 2K20, thanks to simplified controls and updated visual elements, aims to further expand its audience share.
Visual Concepts did what it could to make every sweaty player look as convincing as possible, every arena crackling and realistic and… little else. Paradoxically, this dedication to realism makes the feeling of being an NBA star even more illusory than recent works. In addition to the long-awaited inclusion of the WNBA, NBA 2K20 offers very few positive additions or changes that relate solely to the MyTeam - such a shameless and cynical mode in its monetization schemes capable of deforming the entire package offered by NBA 2K20 by itself.
gameplay
Speaking of game mechanics, little has changed from last year. Passing, dribbling and basic shooting still work as before, and can be modified and chained with small combinations of the analog stick and its button, which offers great flexibility on both sides of the ball. Among the most evident changes of NBA 2K20 we find one simplified pick and roll mechanics e a discreet update to the already robust graphics engine of the series, which helps to visually improve the experience on the playing field. Other news are dozens of specific animations for athletes that add flavor and further fidelity to every movement that is made on the screen, making each player's behaviors more distinct.
However, i Simplified controls and Visual Concepts' endless pursuit of realism come at a cost. Translating the physicality and freedom of playing the best game in the world, basketball, into something that can be manipulated on a gamepad has never been easy., and the genus has long bypassed the fine line between the arcade simplification and almost convoluted simulation. Like past games in the series, there is a healthy balance between both game types, although there is a more pronounced inclination towards the latter option. This makes NBA 2K20 a difficult title to approach. Between actions to be built, defenders to circumvent and not always immediate shots to take, it seems more to be dealing with a competitive fighting title rather than with a sportsman.
La expanded suite of player animations it looks good, but often weakens the gameplay as it takes precedence over player control itself, making the simple movement seem clammy and frustrating at times. Ball handling has also been reworked to look and (at times) feel more authentic, but now basic dribbling can make the ball slip out of the hands of even the most experienced NBA players without too much coercion from the defender. The same goes for the bounce, which is tied to a simple button but ends up too often with the ball bouncing inexplicably on the players' fingertips. When it works, it does it quite spectacularly, but more often than not, these moments leave a little perplexing.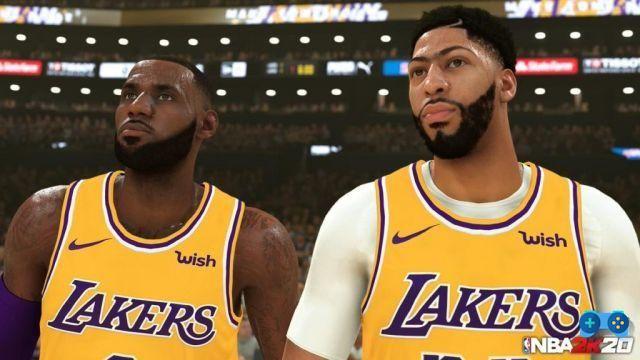 For both good and bad, the game mechanics listed stand out both locally and online. The adversary AI of the game that behaves in predictable and determined ways is contrasted by multiplayer, which fills this void with human errors mixed with an almost strategic ingenuity. Unfortunately, NBA 2K20's servers remain the true Achilles' heel, even several days after launch, with an unacceptable number of games failing to connect or abruptly terminating midway through. Visual Concepts is trying to fix the problems through a corrective patch, 1.02. However, we can tell you that the Gioca prays it's definitely the funniest mode in the pack. It works perfectly, as it offers a very convincing multiplayer experience that manages to mirror what happens in reality.
MyCareer and other modes
Fortunately, among the most fit modes, we find MyCareer, one of the distinctive brands of the production. Players can create their own character and starting from the bottom, work up to the stages that matter. Produced by SpringHill Entertainment di LeBron James, no expense was spared in procuring the best talent such as Idris Elba, Rosario Dawson and Thomas Middleditch to play key characters in the career mode which this year aims to be the most ambitious in the franchise's history.
MyCareer pushes the narrative in a direction that does the sport justice and does it in an empathic and compelling way. The story deals with real-world issues such as the financial exploitation of college athletes, but never fully commits to taking meaningful positions on controversial topics, while being able to make people think in a never trivial way on the issues raised. Ultimately, the MyCareer of NBA 2K20, is one of the best sports narratives of recent years, which aims to become almost a warning, a sports manifesto, about what the NBA has been, what it represents today and what will be in future.
Then, there is MyTeam. NBA 2K20's ever-evolving answer to FIFA's Ultimate Team. MyTeam is an intrinsically exciting experience, which allows, through a series of cards, to create your own roster, between current players and basketball legends. Unlike past editions, MyTeam 2020, allows you to get daily rewards by logging into the daily game. In addition, we find the Evolution cards (Evolutions Cards), which will give us access to some NBA stars who, upon completing specific objectives, could obtain improvements between specific skills and talents. The mode BlackTop, very similar to that MyTeam will allow you to play in the street 1 VS 1 and up to the classic 5 VS 5. While the basic concept is compelling and theoretically harmless, anyone who is even vaguely familiar with the mode knows that the distinguishing feature is the ecosystem pay-to-win and MyTeam in NBA 2K20 might be the worst of its kind. This time around, the monetization tactic is very reminiscent of gambling. From the start, players are bombarded with card packs, Spinning Wheels, and limited-time promotions.
All in all though, we have to be honest, micro-transactions are not essential to play and you can, without major problems, avoid spending real currency. Simply by playing, VCs can be obtained (virtual coins) needed for the purchase of packages or to personalize your athlete. Needless to say, there is a substantial gap between those who play and those who spend hard cash. In the latter case, the advancement in the mode will be much faster and immediate, which will give access to online modes and competitions that will surely offer a better and more rewarding experience.
As for MyLeague and MyGM, they left us with mixed feelings. As the series pursues higher revenue streams, visual and gameplay fidelity at any cost, the sharpest cut this year seems to have been given directly to MyGM, while MyLeague was fortunately left more or less as we remembered it. Similar to MyCareer, MyGM allows players to take on the role of a general manager and manage their team. However, this year's version of the mode seems unnecessarily restrictive. Prohibits players from using custom rosters or modifying existing ones, customizing quarter lengths or changing AI difficulty. Gamers have already expressed their disappointment, invoking an update that implements some more features.
Graphics
The developer did a good job of improving those few details that needed to be improved, such as physics and animations. The 60 frames per second guarantee dynamic and fluid gameplay. The test took place on PlayStation 4 Pro. The only drawback, the uploads are exaggeratedly long and on more than one occasion we found some annoying bugs. As every year, beyond the excellent graphic rendering, the extraordinary soundtrack accompanies it all. Among the most exciting songs are: "Sandra's Rose" - Drake, "Live Wire" - Motley Crue and "Back Up" - The Siege.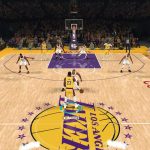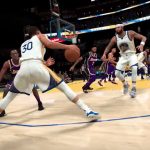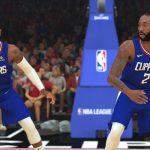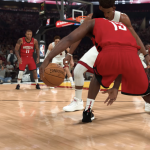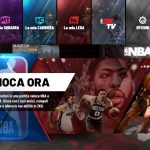 NBA 2K20_20190909085250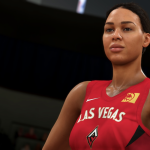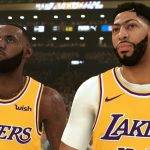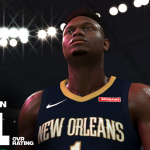 NBA 2K20
Buy on Amazon.com
Available on PS4, XBOX One, PC, Switch
For
- MyCareer among the best of the series
- Graphically impressive to say the least
- Improved gameplay
- The usual contents ...
Cons
- ... but with some inexplicable cuts
- Microtransactions still too invasive
- A few bugs too many
Summary
All in all, NBA 2K20 is an excellent basketball game that, however, undermines the improvements and strengths of the gameplay with a mentality that frankly we do not share, which seeks unbridled realism at any cost (even sacrificing content) and maintaining an almost dystopian approach to microtransactions in the mode MyTeam. That said, we were amazed by MyCareer, among the best ever made in recent years, thanks to a stellar cast and a narrative plot that almost acts as a manifesto for the NBA to come. The gameplay remains solid, except for a few small smudges and the excellent soundtrack will accompany us between the park and the parquet.
gameplay
Graphics
Sonoro
Longevity
Final judgement