Sony consoles sold at a bargain price.
Another great promotion for all players who have not yet switched to PlayStation 4: the famous Mediaworld chain, in fact, from 18 December will sell the Sony console in the White version, with PSVita and FIFA 15 (for the laptop) for 399 euros.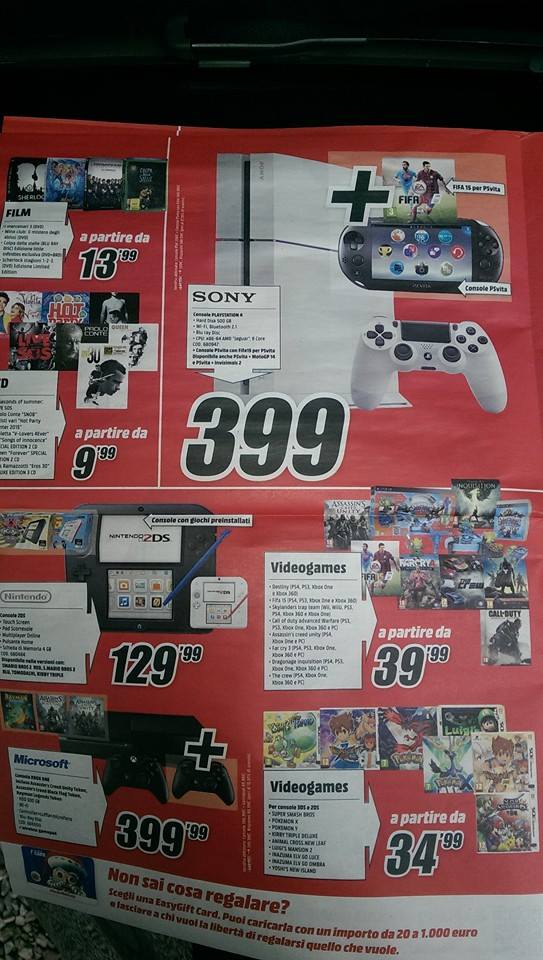 If you were waiting for the right opportunity, this could perhaps be it. You just have to wait until December 18 to run to the nearest store.