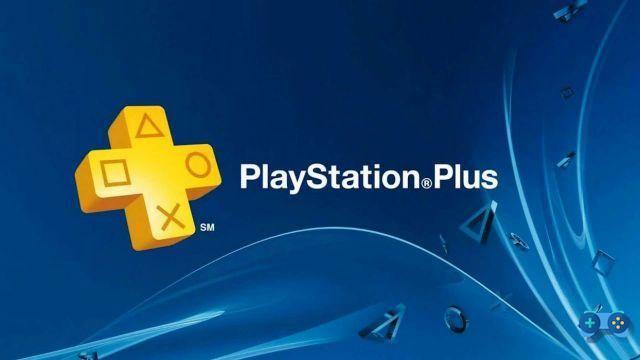 Starting at 11.00 (Spanish time between the 12.00 and the 13.00) of today , February 2 2021, subscribers PS Plus will be able to download for free the three PS4 / PS5 games made available by Sony, or Control: Ultimate Edition, Concrete Genie e AllStars Destruction.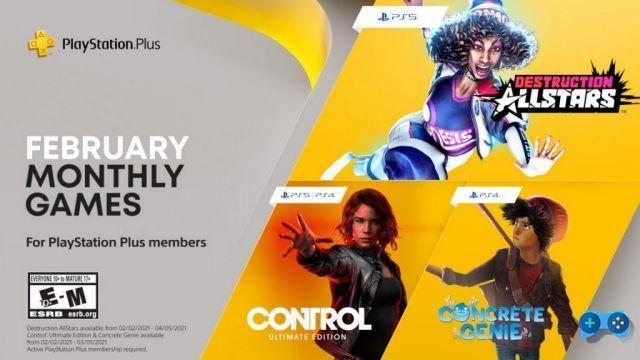 Control: Ultimate Edition
Published in 2019, Control has won more than 80 awards and mixes captivating gameplay with the complex narrative structure typical of Remedy. The game comes in a version that includes the two DLCs released so far, or The Foundation e AWE. They are also available for free updates for the PS5 version (which come out today, simultaneously with those for the version Xbox Series X / S).
Concrete Genie
Concrete Genie is an action / adventure game developed by Pixelopus exclusive PlayStation. It is available in standard version, compatible with PS4 e PS5 and includes the VR version. In the role of Ash, a kid who loves to draw, the player will have to retrieve the pages of his drawing book and bring the very polluted city of Denska.
AllStars Destruction
AllStars Destruction is this month's game offered exclusively PlayStation 5. The player will take control of a driver in a crazy race where wreak havoc on enemy cars with doors e perform acrobatics and evolutions on foot, trying to avoid other people's cars e take control of it to continue the race! AllStars Destruction is an absolute preview, published by Lucid games today!
PS Plus: February games
The aforementioned games are available free to subscribers PS Plus starting at 11.00 (Spanish time between the 12.00 and the 13.00) of today , February 2 2021 and up to March 2. They go to replace the titles of January 2021, or Shadow of the Tomb Raider, Greedfall e Maneater.