Version tested: PlayStation 4.
34BigThings developers go back to work and create a new game of the Redout universe. Thus was born Redout Space Assault. Unlike what it might seem, it is not a title that points to space racing, but it is an adventure in which we will play a professional pilot. chasing rebels and pirates. Although it may seem an extremely interesting title, given the beautiful precedent of Redout, unfortunately this "prequel" fails to keep up the pace, resulting in a boring shooter on tracks.
In a galaxy far, far away ...
Redout Space Assault arises temporally before the first Redout and narrates the adventure of a space pilot named Leon, employee of the Poseidon Corporation. His mission is as simple as it is burdensome: he must defend Mars from all possible threats, represented by groups of pirates and rebels. From a certain point of view it may seem like a story already heard, but we can assure you that there is a rather interesting aspect, even if all too readable. In short, the plot it is nothing more than a pretext to wander a bit in space.
A fake arcade
Redout Space Assault is a title that may recall some cabinet games, but in three dimensions and much more fluid. The player will be able to move anywhere and his goal it will dodge the bullets of the enemy ships and then delete them. There are different types of enemies that can be defeated in various ways, but in the end it does nothing but always repeating the same thing over and over, although there are some moments from Bullet Hell.
The various levels are on tracks, therefore you will not be able to choose the direction, but we will always be forced to go forward: and it is for this reason (the total lack of exploration) that Redout Space Assault it becomes very repetitive and, consequently, boring. To increase the feeling of repetitiveness there is also the fact that, even from a graphic point of view, the settings are always the same.
Also, as far as gameplay is concerned, there isn't that feeling of speed which should give a spaceship racing against dangerous enemies. To make matters worse there is also the fact that improving the spacecraft is not useful, unless you have it any kind of familiarity with the controller. The elements that can be improved are the thrusters, the weapons, the speed and the shield. By completing the missions you will get points that can be spent for this purpose.
There are other types of missions in Redout Space Assault, but in reality they do not improve the situation, indeed the parts of the game not on tracks make the title even more boring, showing all its limits: in fact, since there is nothing to explore, the only thing you really want reach is the end of the level. Are there races in this prequel? Yes but they are nothing like the Redout we have known and that reminded us of old glories like Wipeout.
Nice but he doesn't dance
Despite all these problems concerning the gameplay, Redout Space Assault is a title that shines a little from a graphic point of view. The first impact with the game map makes you scream "wow!" to all. Also, the explosions, the other spacecraft and everything around us is well done, but as we have already said, it is far too repetitive.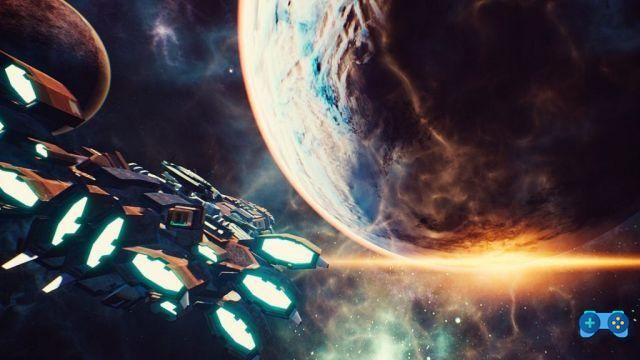 The audio is well equalized and there is no noise pollution. All sounds are clean and clearly distinguishable, which is also useful in terms of gameplay to understand what kind of ship is coming and from where. The music doesn't stick with it, can't hit the player or even load it, even though it's not bad.
During our test we did not encounter any particular problems with the game, no bugs or glitches were encountered and the uploads are relatively fast. Spanish is only available in texts. In short, from a technical point of view it is an excellent game, but it lacks in what is its crucial element: the gameplay.
Final comment
Is it worth it?
Finally, here we are with the most important question: is it worth buying Redout Space Assault? The answer is a "it depends on how much you like the genre". Because yes, despite the many flaws, this is a title suitable for those who have always been intrigued by this type of game and want to try it, especially thanks to the price, which it is definitely accessible compared to other titles.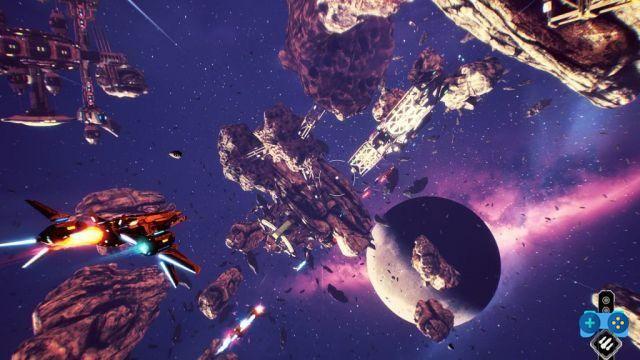 But if you are a "veteran", you should look elsewhere. Yes, because in the end if it were not for the technical sector, this prequel would bore you a lot. As always, it depends on your point of view. At the moment Redout Space Assault is available for PlayStation 4, Xbox One, Nintendo Switch e PC.