Marvel's Spider-Man: Miles Morales is the new title dedicated to Spider-Man by Insomniac Games exclusively for PlayStation 4 and PlayStation 5. The game is starring Miles Morales, and is the direct follow-up to 2018's Marvel's Spider-Man.
An anno dopo
Miles Morales takes place one year after the events of Marvel's Spider-Man. After a crazy opening sequence, Peter informs Miles that he will be leaving New York for a few weeks to travel abroad with Mary Jane. Miles then takes on the role of New York's sole protector and soon finds himself having to face something unimaginable. He will in fact be called to defend his new home in Harlem from a war between the "green" society Roxxon and a criminal group known as Underground.
By and large, the story of Marvel's Spider-Man: Miles Morales continues to be as effective as that of the previous Insomniac release. The characterization not only of Miles, but also of those around him, such as Phin, Ganke and Aaron Davis, is the real strength of the production. Even the main antagonist of the game, the Tinkerer, turns out to be quite intriguing and certainly represents a good test for the skills of the good Miles.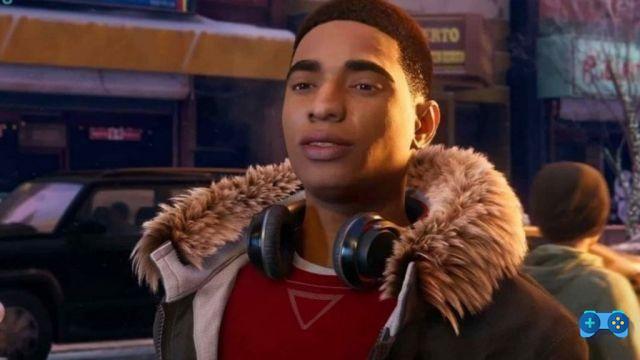 That said, the shortest duration of Miles Morales - about eight / ten hours - does not always favor the narrative plot. Often the game seems to try to synthesize too much the events related to the characters and the narrative. This leads to some decisions and actions being a bit confusing and summary.
This reduced running time forced, of course, to limit also several interlude scenes not specifically focused on the main narrative plot. Those cute little skits that were scattered around in Marvel's Spider-Man (for example the sequences where Peter and MJ texted each other) are really reduced in Miles Morales.
In any case, the new heroic chapter, net of a massive synthesis, still manages to involve, but fails to reach the same heights of the previous game.
"Marvel's Spider-Man: Miles Morales has a lot in common with its predecessor."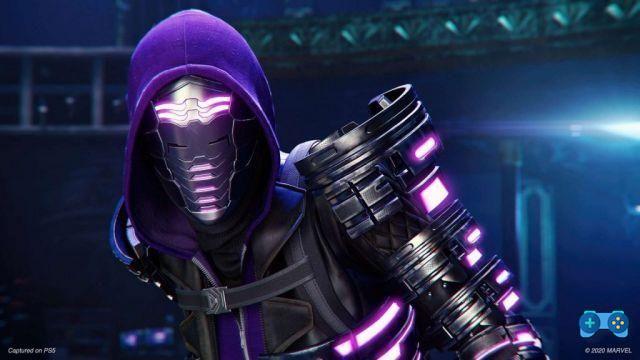 Same gameplay but with some additions
Fortunately, on the front of the gameplay, Miles Morales finds a way to improve what was introduced in Marvel's Spider-Man. For the most part, all game mechanics are identical. It is therefore possible to wander around the city, between incredible pirouettes and breathtaking climbs and defeat criminal gangs.
Ma Miles, as well as being able to act by dealing with enemies hand-to-hand or with stealth can make use of some new superpowers. These are different than Peter's and make for some truly amazing gameplay situations to tackle.
The most important difference comes from the way Miles can use it the Venom power, which is essentially an electric charge which can emit from the body. Miles has a number of Venom powers at his disposal, each of which are - in their own way - great fun to use. Specifically, they allow you to: hit enemies as hard as possible, throw more enemies into the air, or jump on solitary enemies and throw them at others, causing a sort of explosion.
Along with other new gadgets - such as holograms that help us in combat and the possibility of becoming completely invisible, Miles Morales presents a lot more freedom and variety when it comes to fighting; which is a welcome step forward for the franchise.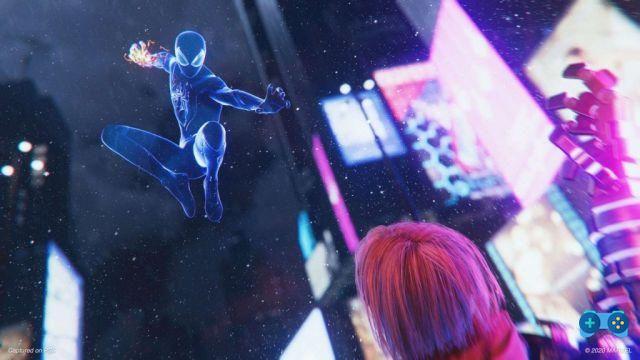 A somewhat lacking open world
If there's one area in Marvel's Spider-Man: Miles Morales that has us a little disappointed, it's the game's open-world structure.. Just like the original Spider-Man, the side activities aren't very compelling and inspired. In addition, the collectibles are very few and range from the search for time capsules, to postcards, through useful improvement supplies and audio samples. They are marked on the map and can be collected - with a little attention and insight - in a few hours.
In an age where open world games have become so fashionable, the structure of both Marvel's Spider-Man games continues to look dated, although it must be said that it's always fun to walk around town and indulge - in wasted time - to these activities.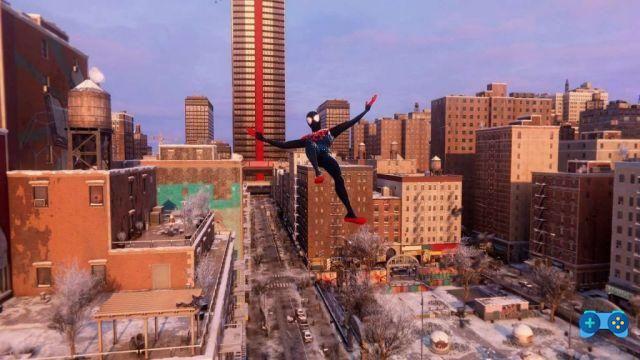 Despite this, all of the actual side missions and other assorted objectives in Miles Morales find a way to delve into the characters and flesh out the game world. The vast majority of the game's side missions take place in Harlem, leading Miles to actually feel like a "Friendly Neighborhood Spider-Man" in practice, and not just in words.
Some of the other collectible assignments also end up deepening Miles' relationships with the characters in ways we never expected, while providing the player with a deeper insight into their backstory.
No New Game +, no party
Another aspect that made us turn up our noses slightly is how Insomniac decided to block certain elements of Miles Morales through the mode New Game +. Unless you hit the credits and then start a later game, you won't be able to fully upgrade your gadgets or even purchase all skills without entering NG +.
We are sure that the developer has decided to implement such a system to incentivize players to relive the experience again before putting it aside forever, but it is certainly something that will be against players not used to starting a game from scratch.
Graphics and technique
We tested Spider-Man: Miles Morales on the new one PlayStation 5 e certainly represents the biggest launch title of the console along with Demon's Souls e Sackboy. The game allows you to select two different modes. Loyalty which activates graphics functions such as ray tracing, advanced lighting and additional effects with a very high 4K image quality and at 30 fps. Performances which instead allows you to reach 60 fps but disabling the graphics functions mentioned for the previous mode. With extreme honesty, we favored graphics over performance. In this way New York appears in dazzling shape, chock full of details and teeming with life. Lots of cars jam the streets of the city, as well as pedestrians who have greater variety in appearance and never stop thrilling us when they see Spider-Man speeding through the streets.
Combining this with the fact that there are virtually no loading times on the next gen Sony and the DualSense controller offers truly realistic feedback, it's easy to say that Miles Morales represents the first truly exclusive next-gen game available for purchase.
As it regards instead the PS4 version is based on the same technology as Marvel's Spider-Man. Performance is pretty much the same, solid 30fps at 1080p on base PS4 and 1440p on PS4 Pro with temporal upscaling to 4K.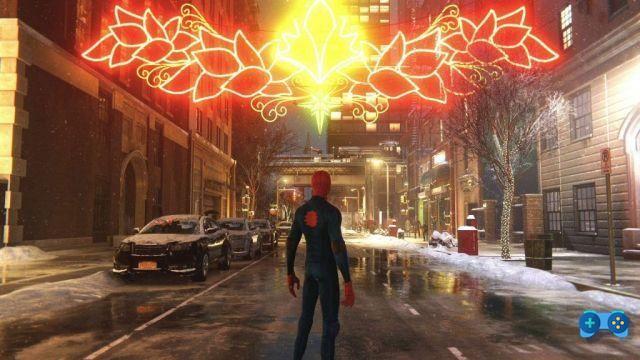 As a final note, we have to say we stumbled upon slight bugs during the ten hours spent with the title. None of these issues stopped us from fully enjoying the experience offered by Miles Morales. As for the dubbing, we tested the game. The sample of voices turns out to be really above average, with convincing performances and never banal dialogues.
Final comment
Marvel's Spider-Man: Miles Morales it is a worthy follow-up to the previous one, even though much of the DNA has remained virtually the same. Despite some defections, it's hard not to recommend the experience as a whole to all fans of the Marvel universe and especially Spider-Man.
Furthermore, it represents the very first next gen production available for PS5 and if you are looking for a game that shows you what this next generation leap is all about, well Miles Morales is for you. While the first iteration of the franchise may still be the best, Miles Morales gives us a glimpse of where the series might go in the future.