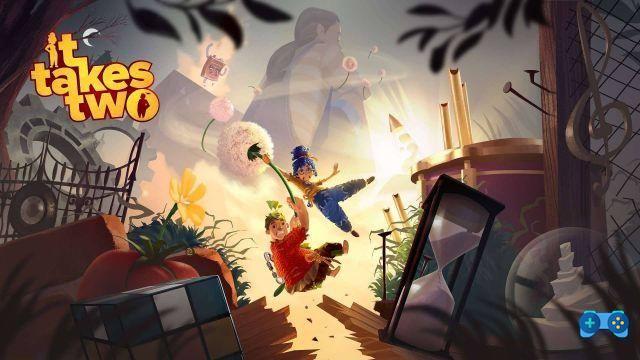 A few weeks after launch, EA e Hazelight Studios have published a new trailer which delves into the history of It Takes Two.
Cody and May, on the verge of divorce, are transformed by a spell into dolls by their daughter Rose. A world full of unpredictability and intense moments awaits them, which exist only as a result of their broken relationship.
Players will work their way through unique metaphorical experiences. Cody, for example, will discover that his greenhouse has been destroyed as a result of the abandonment of his passions, and May will fight against giant chess pieces.
It Takes Two will guide players through cheerfully disruptive challenges and adventures that will force Cody and May to overcome their differences as they work together to find their beloved daughter.
With a diverse cast of quirky yet endearing characters to help them along the way, the joining of forces will lead to an incredible journey of cooperation that will test their harmony.
It Takes Two will be available from March 26 to PlayStation 4, Xbox One e PC means Origin e Steam at the price of 39,99 €. All players who purchase the title for PlayStation 4 or Xbox One will be able to upgrade to the new generation the same day for free.