Tired of cleaning the house? Do you need daily help with your household cleaning? Finally, technology has put many robotic friends on the market who can help you even at cheap prices. In this article I will reveal the alternative to too expensive robot vacuum cleaners: theILife V7 of the Chinese company Chuwi.
It is a vacuum robot with an excellent quality / price ratio, capable of operating autonomously through the use of a supplied remote control or through the official app for iOS / Android with connection via bluetooth. The charging base also manages the loading and automatic return at the end of the cleaning operations.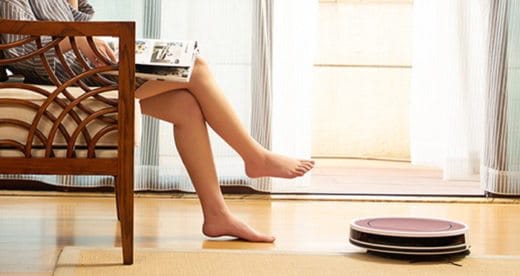 The iLife V7 it is presented in a circular shape with 10 infrared sensors placed in the external part of the circumference also useful to avoid impacts against walls, objects and obstacles. The lithium battery of 2600 mAh offers an operation of almost over two hours, for a load flow of dirt of about 300 gr.
For collecting dirt and dust, the iLife V7 has a central brush to convey dirt, a rotating side brush and a cloth placed in the back for polishing floors.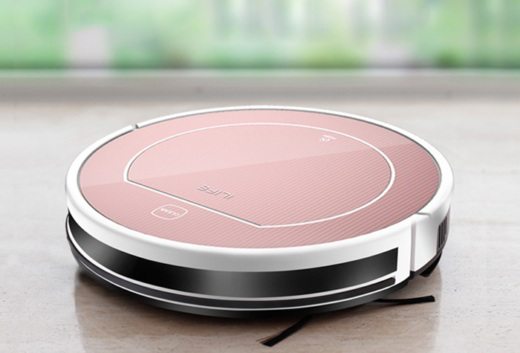 There are four modes of operation and cleaning of the Chuwi iLife V7:
Automatic cleaning mode: the robot cleans and operates autonomously in an intelligent way by moving in a zig zag manner;
Spot cleaning mode: the robot should be placed near a specific area and then press the SPOT button and start cleaning;
Edge cleaning mode: in detecting the corners, the robot activates its side brush and focuses exclusively on the areas near the walls and skirting boards;

Planning mode: after planning a certain time, the robot will leave its charging base to start the cleaning phase.



The iLife V7 package includes:
Chuwi V7 Vacuum Cleaner
Power adapter
Home Base Charging
Remote control (battery not included)
Extra side brushes
Extra HEPA filter
Cleaning filter
User manual
In conclusion, for a robot vacuum cleaner of 34 cm in diameter and 8 cm in height, with a weight of 3 kg, capable of helping you with cleaning operations to allow you to save time and effort, buy it from igogo.es for only 147,43€ it's a great investment.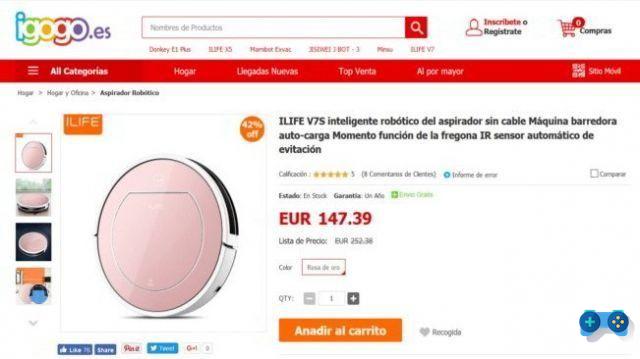 If, on the other hand, you want to save further, on the same site, you can take a look on this page to the other models of vacuum robots equally valid and cheap, such as those of Seebest, Minsu, Tocool TC, Xiaomi and so on.
All you have to do is delegate the cleaning of the floors in your home to someone else at a remarkably low cost and rest comfortably on your sofa.