You are looking for how to update Telegram in minutes? Here is the right result if you need a Telegram update on Android and iOS.
The daily use of applications and software makes their use almost obvious, although in most cases we have no problems in the main functions, sometimes either the electronic device or the software can give inexplicable problems. To overcome this problem, the companies that develop applications and programs constantly update their products, guaranteeing functionality and maximum performance even after years of release.
One of the most used applications that are constantly updated is Telegram. Thanks to the updates you can take advantage of many new features and communicate with your contacts quickly and without errors. In the next few lines we will try to understand how to update Telegram, also taking a look at how to update his address book and if you need to change the default language.
Telegram update on Android and iOS: here's how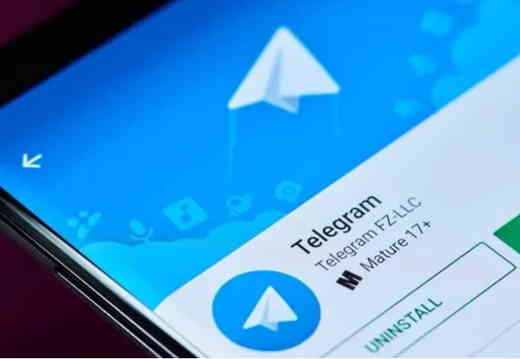 The variety of operating systems available on the market leads us to divide the guide into paragraphs to help you solve the problem. In fact, we will discuss not only the update on smartphones but we will also deepen those on Windows, macOs and Linux / Ubuntu. Let's see how to do it.
How to update Telegram Android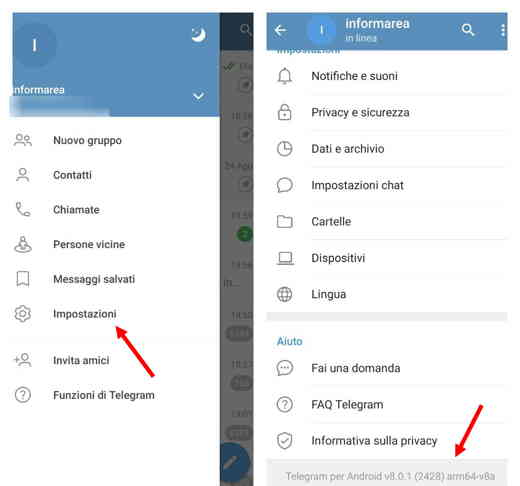 Before starting the update process you must check the version you have installed on your smartphone. In order for you to view it, you need to start Telegram, press on the three horizontal lines at the top left and select the item Settings. From here scroll to the bottom of the page and you will see in light gray la version of Telegram installed. If you have a version older than v8.0.0 then you need to update Telegram otherwise you can wait a few more months.
In addition to checking the Telegram version, you must also take a look at the Android version installed. If you have Android 4.0 or higher it will be very easy to update. Let's see how to do it.
Open the application Play Store e premi sull 'your profile icon, top right. The window that opens will have many sections, click on Manage app and device, then on Manage. At the top you will see the sections: Install, Updates available e Toys; you press on Updates available. All the applications installed on the smartphone will appear and can be updated to the new version, the Telegram box appears e premi sull 'circular arrow icon present at the top right next to the basket. Now the update will start.
If you want to speed up the process you can also choose to automatically update all applications, to do this once in the section Manage app and device press on Update all colored green under the inscription Updates available.
How to update Telegram iOS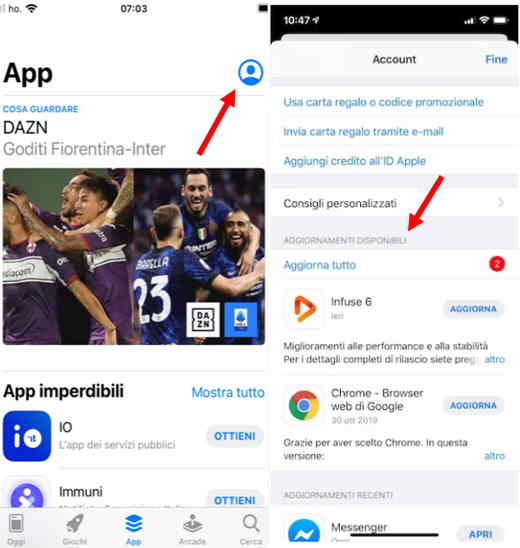 If you have an Apple device in your hands then you must first check its version, you will not have problems with iOS 6.0 or later.
To get the update you must necessarily use the application App Store. Once started, click on your profile icon at the top right and look for the section named Updates available. Inside look for the update for Telegram. When you have identified it, press on it and select the button Update. The iPhone will automatically start downloading and installing the new version, with which you can make the most of its additional features.
When you open the App Store, the writing may not appear Update close up icon Telegram but only that apri. In this case your smartphone already has the latest available version of Telegram installed on the operating system and does not require further downloads.
How to update Telegram on PC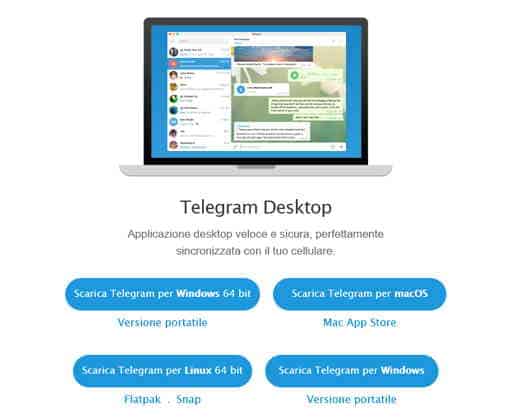 We have anticipated in the previous lines that it is possible to update not only Telegram on mobile devices but also on the PC. Obviously there are several operating systems and you could be a Windows, macOS or Linux owner. These, in fact, can install the version Telegram Desktop, certainly more complete than the Telegram Web service. Let's see how to update in a few steps.
Windows 10
If you have installed Telegram for Windows 10, the operating system from Microsoft will notify you whenever updates are available, notifying it in the bar at the bottom right or directly in the application once opened. In fact, at the bottom of the chat, you will find the writing Update Telegram (Update Telegram), click on it. The computer will download the new version and, after asking you to accept the security terms, will start the installation.
MacOS
From a technical point of view, the Telegram update for macOS takes place as for all other software. By opening the Mac App Store go to the section Updates I awarded her Update.
Linux / Ubuntu
Maybe you are an Open Source supporter and can't help but use Telegram on your Linux operating system. To upgrade Telegram for Linux you will need a Terminal or GUI.
Terminal with Snap: open it and type the message: "sudo snap install telegram-desktop".
Terminal with PPA: open the terminal and type the message: "sudo add-apt-repository ppa: atareao / telegram" and subsequently "sudo apt-get update".
How to update Telegram Web
So far you have read tons of operating systems but still nothing about Telegram Web real? Actually the update is neither up to you nor where you are using it. In fact, Telegram Web you can use it directly from the browser, this implies that it is the application developer company that will decide whether to update it or not.
Unfortunately, in many cases Telegram Web is the service with the least updates, this is because the company particularly cares about IT security and does not want its users to be exposed to potential threats due to their default search engine.
Don't worry so if you can't find any section to update Telegram Web, it's all normal. However, you can update your main browser, in order to improve its stability and security.
Read also: How to promote the Telegram channel
How to update Telegram address book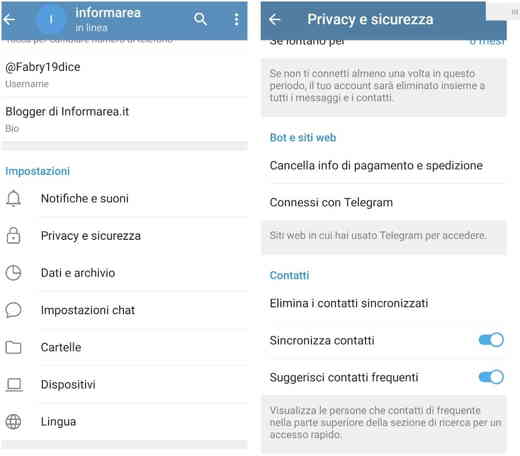 When you update Telegram, in addition to informing you on how to do it, you may want to update its address book as well. You will have noticed how the contacts in the address book sometimes pop out of nowhere and suddenly you find people with whom you have not felt in plain sight among the numbers for a very long time. This happens in most cases as Telegram uses a dedicated server to store your profile data and files. While these are only visible to you and extremely safe, you may find them periodically in front of you if you don't take action. But how to update the Telegram address book?
Telegram, with default settings, automatically synchronizes your contacts in the address book with those of the application.
Leaving the option active Synchronize contacts, which you find in Settings> Privacy and security, every time you add a new phone number to the address book it will be automatically inserted into the Telegram one. So you don't have to worry about updating it manually, the program itself will do all the work in the background. To stay on the subject, I suggest you read our guide on what a deleted contact sees on Telegram.
How to set up Telegram in Spanish
You have made all the updates and magically the application that was previously in Spanish has transformed into a beautiful app in English. It is not difficult to run into these small inconveniences, but it takes very little to fix them.
change the language on Telegram all you have to do is open the official application, press on three overlapping lines at the top left and enter the section Settings. By scrolling down the page, tap on the option Language and select that Spanish or whatever you prefer.
Other useful articles
How to send photos with Telegram self-destruct
How to make a video call with Telegram