For some time now it has become all the rage for many influencers and publishers to open a channels on Telegram. If you are also interested in doing it, I recommend that you read this tutorial on how to create a Telegram channel in a few simple steps.
You have already installed Telegram and after reading our guide on how Telegram works, are you going to start using it? So let's see how the messaging app, a valid alternative to WhatsApp, allows you to create channels starting from their design up to adding followers and publishing content.
Here's how to effortlessly create a channel on Telegram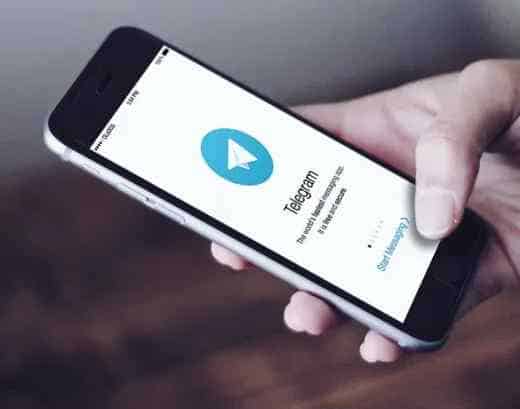 Before giving you all the information regarding the public and private Telegram channels, let's try to understand what their functionalities are and what they are actually used for.
What is a Telegram channel
I Telegram channels are chats created and managed by one or more administrators e made up of members which can receive messages, but unlike Telegram groups, they can neither reply nor comment. All channels have a unlimited number of subscribers and sent messages are tagged with the channel name.
When users joining the channel can view the entire history of the channel. This is why more and more often: companies, influencers and Internet sites use Telegram channels to inform their audience about their activities and to propose interesting offers. For an example of a channel, I suggest you consult our guide to best Telegram channels.
In these broadcast lists, the administrator, who can invite the first 200 subscribers to the channel, can add, remove subscribers, change the name of the channel and send text messages, photos, links, images, documents, videos, notes and various types of audio. He can also add other admins to help manage the channel, but he can also remove them.
On Telegram there are two types of channels:
Public channel: this type of channel has a username and a telegram.me link (for example t.me/Soultricksit) and can be found by anyone using the Telegram search, and then join. You can share the link on social networks (Facebook, Instagram, Twitter, etc.) or advertise it on other Internet sites or forums.

Private channel: very similar to a newsletter or closed companies, to access a channel of this type you need an invitation link to join or you can be added directly by the administrator.
Here are all the steps to create a channels Public and private telegram from PC or smartphone.
How to create a public Telegram channel
After reading our guide on How to install Telegram, here are all the steps to follow for creating a public Telegram channel.
Open Telegram on mobile device Android o iOS e premi sull 'pencil icon, bottom right, to do New message.
Select the option New channel, in high.

Type a name it's a channel description (you can also upload a photo channel or an emoji) and confirm by pressing the check mark √ or on NEXT).

Select the option Public channel and type il permanent link which will identify it and from which to access via the Web.
Once the link is inserted check if it is available, otherwise you will have to type another.
Confirmation pressing the checkmark ✓ next to the item Channel Settings or press on NEXT.



Select in Add subscribers, the members to be included in your channel by choosing them from the address book and press the arrow symbol ->, to continue.

You have successfully created your Telegram channel, you can start publishing.
How to create a private Telegram channel
Creating a private Telegram channel follows the same procedure as the one I explained to you for public channels, except for a few small differences.
Apri Telegram e premi sull 'pencil icon, bottom right, to do New message.
Select the option New channel, in high.
Type name e channel description, enter a photo channels and press the check mark ✓ o NEXT.
This time select the option Private channel.
In the Invitation link, you can copy the channel link, automatically generated, by clicking on the button Copy or send it to whoever you want, by pressing the button Share.

Confirmation pressing the checkmark ✓ next to the item Channel Settings or press on NEXT.
Add members by selecting them from your contacts and clicking on the check mark ✓ o Forward.
You have successfully created your private Telegram channel, you can start publishing.
ALSO READ: Best Bluetooth headsets for making phone calls
Further information
Remember that private channels with the public invite link are considered as public channels in case of content disputes. Furthermore, both types of channels can be reported, if infringe copyright, by submitting a complaint to dmca@telegram.org.
Each post in a channel has a view counter (icona dell'occhio). Views of forwarded copies of messages are also included in the total count. By doing this, you will be able to see how far your message has spread.
In case you want to have your name appear in a message, each channel administrator can have their own signature.
Finally, there is the possibility to create a channel as a discussion group and obtain feedback using the bot: @discussbot. Subscribers will see a comment button for any post in the channel and can write by commenting in sorted threads. In this regard, you may also be interested in our guide on best Telegram bots.
How to create a successful and quality Telegram channel
Now that you have created your Telegram channel it is good to keep these tips in mind that will help you manage it successfully.
Create a name and logo that represent you. The name you give to your Telegram channel will have to identify your business and, if you decide to make it public together with your logo, it will have to represent your brand and project. So be careful, because it will become the link that will bring subscribers to your channel.

Give information in the bio. In the description of the channel you have 255 characters with spaces included, explain well who you are and what you will offer to future members of your channel.
Try to be original. You will have to compete with other channels that deal with the same topics as you, so try to stand out from the competition and work hard.
What not to do. Avoid copying, do not spam, do not publish copyrighted content, avoid quarrels.

Take care of form and content. Write quality content and curate it in form by showing mastery in what you write.

Publish consistently. Do not leave the channel for too many days, try to publish with a certain balance, avoiding publishing too much. You may get bored and push subscribers to leave the channel.
Try posting at different times. Consult the statistics to understand the best times to publish. For teens, you may want to post during after school hours, while for adults, during the lunch break or in the evening hours.

How to grow the number of members. Spread your channel link for social networks, in your email signature, in your blog post or in the ProgressTelegram project, which collects and reports public channels and more.
As you can see, the advice on how to open a Telegram channel and make it a successful and quality channel are many. Unfortunately there is no magic formula, the important thing is to use ingenuity, tenacity and a great desire to do.