Google, the internet collossover, is preparing to launch a new technological product: eyewear "Project Glass".
Information from the internet is displayed directly on a small transparent display installed on the glasses that should also have one camera capable of taking both photos and videos. This type of glasses, which do not require the presence of external control modules, but integrate everything inside them, they could even replace smartphones in the future.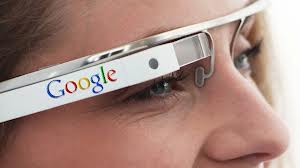 Google would like to make its glasses special objects for Hi-Tech enthusiasts and new technologies in general. However, the product is still in an experimental phase, but there are those who have already fielded high-tech eyewear: they are called Moverio BT-100, I'm from Epson and are available for € 612,28 (on the internet they are also available for € 537).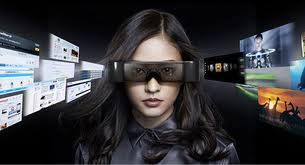 These glasses have an 80s style and very modern technology. In the bulky side supports are present two mini projectors that project images on the lenses thus giving the illusion of being in front of a huge 80-inch screen. The illusion works well and the 3D mode looks compelling too. The glasses are managed by a pocket control with Android 2.2 operating system, a 4GB memory card and a touchpad to navigate. There navigation between menus however, it is one of the weaknesses of this product, the icons are too small to be managed and internet browsing through this control system suffers a lot.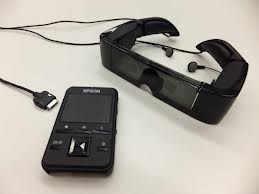 Epson, for its part, defends its new technology by justifying the fact that Moverio glasses are suitable for satisfying a type of clientele who wants to enjoy a movie undisturbed or surf the internet while on the road.
Will this be the new future of mobility?