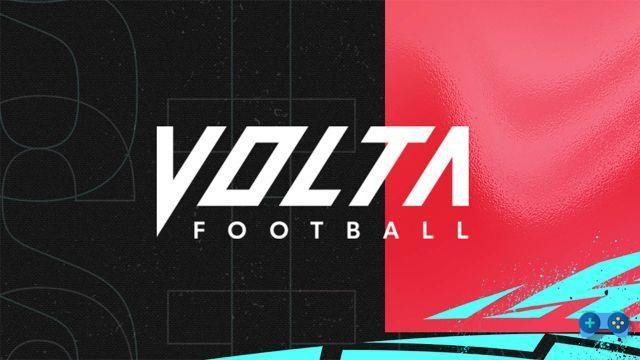 Joga bonito
Today EA Sports announced to fans around the world that the VOLTA Football mode of FIFA 21 will feature incredible stars and new outfits, as well as talent from the converging worlds of football, music and fashion.
Names like Mbappé, featured on the cover of FIFA 21 and leader of a new generation of football, will now be available as avatars in VOLTA Football. Diplo, dj, producer and award-winning artist, e Anthony Joshua, Olympic gold medalist and two-time heavyweight world champion.
Fans will also be able to use world-class footballers such as Kaka, Eric Catona e Trent alexander-arnold, and not only. More big names will be released soon, to continue promoting the big stars to VOLTA teams.
VOLTA Football in FIFA 21 will also feature revamped outfits from renowned fashion brands such as Adidas e Nike, as well as an exclusive VOLTA Football collection curated by Héctor Bellerín, Creative Director who has created a line inspired by the skate scene of Barcelona, ​​his hometown, and his current vegan lifestyle.
"Héctor offers a unique perspective, not just as a leading player, but as a socially aware voice of the union between football and fashion," says David Jackson, VP of Brand for EA Sports. "We are thrilled to share his vision of a collection that blends those lines, influenced by family and relationships in the fashion world. The goal was to bring his taste, personality and voice into our brand to engage our players, and his first launch inspired by the Barcelona skate scene does exactly that. FIFA players will see a lot more of Héctor's touch this year. "
Today football culture extends beyond the pitch, and in this way new in-game drops and additions to TIME Vanity they continue to blend real sport with the culture, creativity and authentic style of street football.
For more details on VOLTA Football in FIFA 21, including VOLTA SQUADS, Groundbreakers, new ways to play, customization and more, check it out here.
The new iteration of the well-known football title will come next 9 October on PS4, PC and Xbox One, and then land on the next-gen launch. Let us know in the comments if you also like VOLTA Football mode and if you have pre-ordered the game.