Today there is a tendency to be very confused in understanding what is the difference between Mini USB e micro USB. Let's say immediately that they are two standards of miniaturized connectors compared to traditional USB and that they are used both for the Data connection and both for the charging of mobile devices.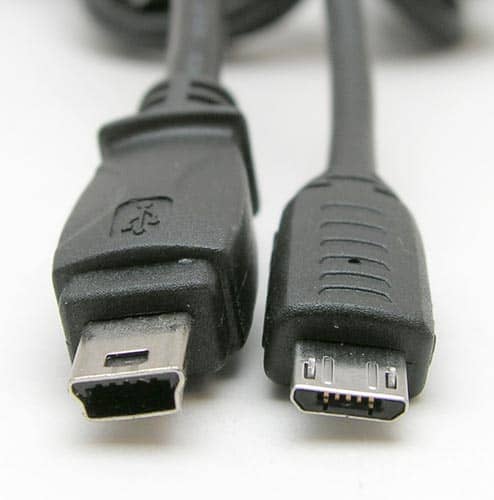 Larger and squarer than the Micro USB, the Mini USB it was, in the past, widely used to charge mobile phones and cell phones but still in use for connection to external HDs, cameras and mp3 players. With the advent of Micro USB, Mini USB is becoming less popular.
La micro USB, capable of supporting 10.000 insertion and removal cycles, is always a USB standard that allows communication to small devices such as smartphones, tablets, PDAs and mobile phones. It was recognized in 2011 as a standard connector for portable devices and it is used by the largest smartphone manufacturers such as Samsung, Blackberry, Nokia, HTC. It is in fact present in all new cell phone models of the world in order to reduce electrical pollution, only Apple continues to maintain its own connector for connection to its mobile products as it is protected by patents.
The Micro USB male connector is not backwards compatible and over time it has grown in width becoming very wide.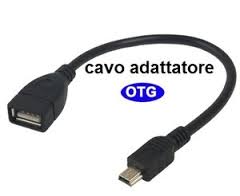 There are also adapter cables on the market Micro USB B-USB femmina that allow you to connect to your phone or tablet USB sticks e HD USB with external power supply, but also keyboards e mouse, without having to install anything because it is automatically recognized. However, these cables must be OTG. OTG (On-The-GO) is a protocol that allows you to connect a USB peripheral to your mobile device.
Unlike the traditional B-USB female Micro USB socket which works with four connectors, theUSB OTG requires five, and the difference is, not only inexpensive (the OTG cable should cost around € 20) but also in availability, it seems that this cable can only be found and purchased on the web.
However, there are two types of connectors Micro USB-A e Micro USB-B:
The same except in shape, the Micro USB-A is rectangular, while the Micro-USB B is rounded like the charger cable. The difference I repeat is only in the form (even if they could exist with 4 or 5 connectors). The same goes for the Mini USB-A and Mini USB-B cables.
However, here are all the models: