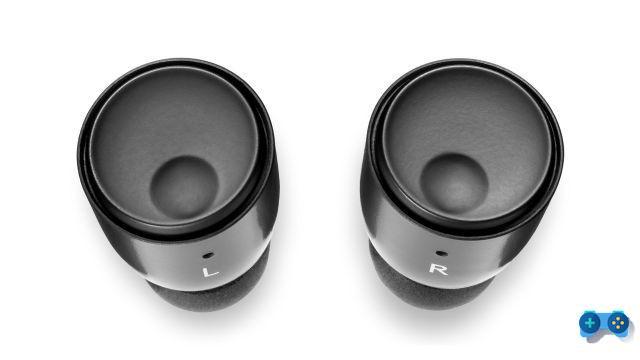 in 2019 Cambridge Audio presented Melomania, its first in-ear headphones achieving a surprising debut celebrated by numerous awards. Today the British company makes an updated version - Melomania 1+ - able to offer the same impressive battery life up to 45 hours, but in a new way High Performance, new app and USB-C port.
Fifty years of experience in the audio industry
Over 50 years of "Great British Sound" in-ear Melomania 1+ have been designed by the same team of engineers who build the company's renowned Hi-Fi component series. They have 5,8mm graphene coated drivers able to ensure perfect sound reproduction. To further improve the sound performance, Cambridge Audio has added the new playback mode to Melomania 1+ "High Performance", Which integrates class A / B amplification technology into the device - the same technology used in Cambridge Audio's award-winning CX series integrated amplifiers - resulting in a wider soundstage with less noise and distortion.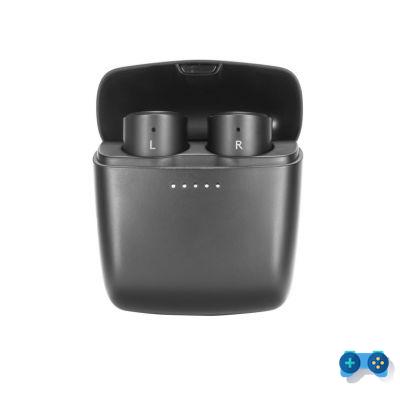 To ensure interference-free listening, Melomania 1+ supports the latest standard Bluetooth 5.0, which not only ensures lower consumption and a range of action up to 30 meters, but it also offers excellent connection stability. The AAC and aptX high-resolution audio codecs complete the Cambridge Audio wireless experience, ensuring top quality song playback, without annoying interruptions and without wires. On the autonomy front, Melomania 1+ are confirmed on levels of excellence, guaranteeing a maximum of 9 hours of continuous playback and 36 additional hours in the charging case.
New app
More comfortable with the new app Thanks to compatibility with the new Melomania app, the user experience takes a further step towards greater convenience and personalization. Starting with the sound it can now be
adapted to your listening preferences thanks to a convenient equalizer. Furthermore, thanks to the app, it becomes much easier to keep the device up-to-date and locate it if necessary with the "Find my Earphones" function.
Intuitive use and excellent comfort Melomania 1+ offers the same high and intuitive ease of use that has also characterized the Melomania 1: basic functions such as volume, play / pause or song selection can be easily managed via the buttons on the earphones. At the same time, Melomania 1+ supports Google Assistant and Siri for convenient use via voice command. Finally, the comfort of use is ensured by the wide range of silicone coverings applicable to the earphones, which allow perfect adherence to the ear canal.
General information, prices and availability
The Melomania 1+ true-wireless in-ear headphones will be available for purchase from March on the Cambridge Audio official website and on the Cambridge Audio Amazon web shop in black and white, at a recommended price of 129,95€. The silicone case for the Melomania 1+ can be purchased separately in the colors orange, pink, blue, light green, light gray and red at the price of 10,00 euros (all prices include VAT).