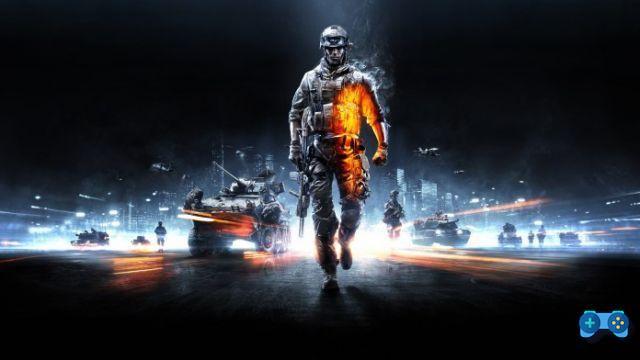 Help to avoid unpleasant matches.
Guide for Personal Computer, Playstation 3, Xbox 360.
At times you will have been kicked out of a Battlefield 3 online game and see the message "Connection to EA Server Lost" on the screen. Such a problem is not always due to a real bad internet connection.
You can be a very fast aDSL user and still get the same error message. But then what does it depend on?
You should know that the communication between client (PC platform, PS3, 360) and server (DICE, in this specific case) takes place through certain ports. The vast majority of modems / routers on the market cautiously inhibit the opening of all ports in order to avoid intrusions.
Before continuing with the guide, it is a good idea to perform a connection speed test. Remember to carry out the tests, as well as play online, limiting the devices connected to the modem / router to a minimum if possible, in order not to saturate the available connection band.

Open your web browser and from the site www.speedcheck.org (from pc or console 360, on ps3 use pingtest.net) click on Start Test.
The download and upload speed values ​​are important, but ping is even more important. It establishes the response time expressed in milliseconds between a request for information via a data packet and its reception. The lower the better. A value above 70 ms is a problem factor of LAG (delay in response to commands), while it is enough to be under 40 ms to have a decent response. Below 30ms it is a very good connection with fast response time.
There is no direct way to lower this value from the aDSL carrier if not by contacting your internet service provider asking which solution to adopt perhaps following a verification of your system.
The only trick that you can do in your habit is to connect Personal Computer, Playstation 3 and Xbox 360 with a LAN network cable that ensures the least loss of packets instead of wireless, or use Wi-Fi at least at 150Mbps using however, in the case of Playstation 3 console, console equipped only with wireless type b / g, a Bridge type adapter that connects to the LAN part of the console and thus transforms the ethernet connection into a wireless one. On the modem / router side, try to change the channel of the Wi-Fi signal, as electrical signals from the TV, radio, or other devices could create interference. Test at each change to see if the peripheral has improved even slightly.
As for the Playstation 3 and Xbox 360 console, the internal test also provides indications if UPnP it's available. The feature of UPnP is to allow the device to communicate to the modem / router to open the communication ports on request, in order to avoid leaving them open. Otherwise it is mandatory to operate on the NAT ports of the modem / router, which you can see below. If, on the other hand, the problems still exist even with UPnP available, it means that some modems / routers do not open any port requested by the device.
After this preparatory phase, let's proceed to check if the Battlefield 3 game may have connection problems.
On PC it is good to first check that ORIGIN and the applications associated with it such as the game executable, have the firewall rules unlocked, and then continue with a check on the communication ports. Normally, at the first start, you are asked to unblock the firewall because the application requires it. It can be checked from Control Panel -> Windows Firewall

Checking for open ports can be done within your modem / router. Follow your modem / router product manual to check in section NAT which are open and how to add them, if necessary, in relation to the IP address of the device concerned. To find out what the value of your IP is, from a personal computer you can view it from Control Panel -> Network and Sharing Center -> Local network connection in the case of an ethernet cable connection or Wireless connection in the case of a wi-fi connection. -fi and in the Details screen there is the IPv4 value, while on Playstation 3 and Xbox 360 it is shown in the summary screen of the network connection.

In any case, you can do a manual test by connecting to the canyouseeme.org website from your web browser (via pc, ps3 and 360 console) and check if the following ports are reachable:
Personal Computer
TCP: 80, 443, 9988, 20000-20100, 22990, 17502, 42127
UDP: 3659, 14000-14016, 22990-23006, 25200-25300
Playstation 3
TCP: 80, 443, 9988, 10000-10100, 17502, 42127
UDP: 3659, 14000-14016
Xbox 360
TCP: 53, 88, 3074
UDP: 53, 88, 3074
Ports separated by a comma are unique, while those separated by a hyphen mean a range of units (e.g. 14000-14016 is equal to 14000,14001,14002, etc.).
If everything has been configured correctly, the connection speed test must report a result of at least NAT type 2, which means that not all ports are open but probably those necessary for the console to communicate on the internet. A NAT type 3 is not good, which means that not all ports are open, let alone those to go to the internet, while NAT type 1 is great, which means that all ports are open to go to the internet.
Finally, the last trick is to change the DNS parameters, usually implemented automatically by the supplier, by setting those of Google Open DNS that are primary 8.8.8.8 e secondary 8.8.4.4.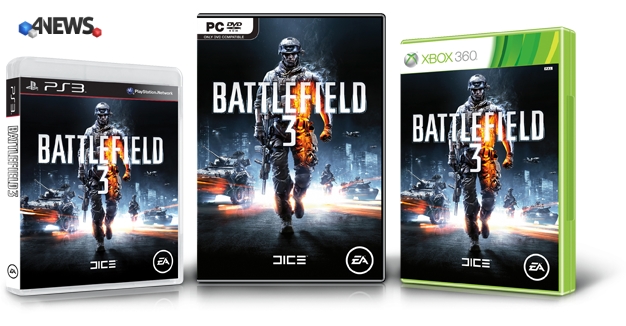 The title is available from October 28, 2011 on PC, PlayStation 3, Xbox 360 platform. Also in Premium version containing access to all expansions and dedicated services.
Our review is available at this address.