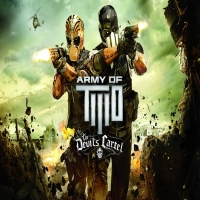 TWO mercenaries return to battle a cartel.
Version tested Playstation 3. Also available on PC, Xbox 360.

Two mercenaries, a Mexican drug cartel, non-stop gunfights and loads of action. Here are the main ingredients that put together respond to the name of Army of Two: The Devil's Cartel, third episode of the Army of Two series.
If you like classic third-person view shooters, then keep reading this article.