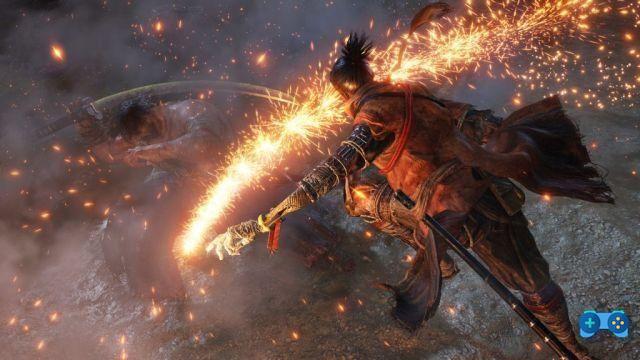 Sometimes praying can help ...
If you are playing Sekiro: Shadows Die Twice or if you have played other titles from the guys at From Software, you will certainly know that from the beginning you will not have much health.
How to increase this vital statistic? Soon said, it will be enough to collect some Rosary beads. To get an increase in vitality and posture you will need to collect 4.
Once obtained, you can spend them resting at the Sculptor's Idols scattered throughout the game map. Collecting them all will not only unlock the relevant trophy, but could provide the trump card to survive the many battles you will face.
Where to find them
Below will be indicated the minibosses that will release the Rosary Grains, all those you will get during the story will not be included in this article.
Surroundings of Ashina:
Chained Ogre;
General Tenzen Yamauchi;
Shigekichi of the Red Guard.
Ashina Castle:
Flaming Bull;
Jinsuke Saze;
Lonely Shadow;
Enchanted Ogre.
Ashina Reserve:
Lonely Shadow from the Long Sword.
Depth of Ashina:
Eyes of the Snake Shirahagi.
Hirata Estate:
Misen's Shinobi Enshin Hunter;
Juzou the Drunkard.
Mount Kongo:
Senpou Temple:
Centipede Braccialunghe Sen-Un.
Sunken Valley:
Eyes of the Snake Shirafuji.
All of the minibosses listed on this list will earn you Rosary Beads when you manage to beat them. Once defeated you will not be able to fight it again, so in this case it will not be possible to farm these fundamental items.
There is always another way
The Rosary Beads will not be obtained only by fighting, in fact it is also possible to collect them by exploring the game world of Sekiro: Shadows Die Twice. Here are a couple of examples:
Near the highest tower of Ashina Castle towards the Anteroom of the Sculptor's Idol you will find a room with two seated blue samurai. Behind them are walls with two sets of armor. Behind one of these walls there is a hidden area that will lead you to a chest containing a Rosary Grain;
Subsequently Sekiro, will offer you the opportunity to buy a Rosary Grain at the offer boxes for "only" 2.200 Sen.
We hope this guide will prove useful for you, surely in the coming days we will bring you more. In the meantime, you can still "browse" the others that we have already prepared.
Sekiro: Shadows Die Twice - 5 tricks to survive
Sekiro: Shadows Die Twice - Cure Dragon's Sick.