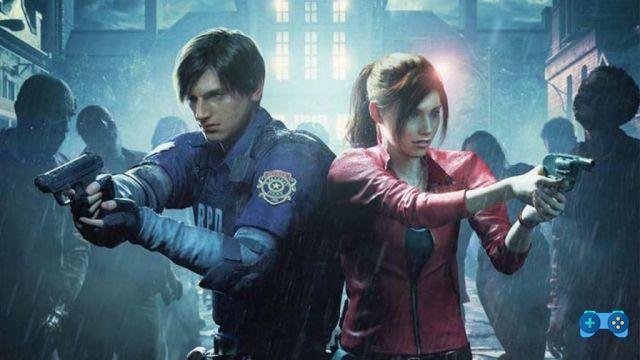 Welcome back to Raccoon City !!!
It's been over 20 years since we first ventured into Raccoon City. Today, the remake of Resident Evil 2, an epic game that has terrified generations of gamers, is available on the shelves.
Let's start from the fact that the painstaking reconstruction of many aspects of the game will make fans of the series happy and amaze the public that was not even born at the time.
Although this is a remake, there are many new twists that will differentiate the title from the original version, so even the old players will have bread for their teeth.
So if you are armed to the teeth and are ready to return to Raccoon City, here is a series of very useful tips to survive and try to get out alive.

1. Don't be afraid to run away
If there's one thing we've learned from playing Resident Evil 2, it's that we don't have to face every single enemy. Shooting wildly isn't always the best solution, you'll have to make every bullet count, ammo is incredibly valuable in this game. So legs up and run!
It might interest you:
Resident Evil 2 - Guide: where to find the film "Hideout"
Resident Evil 2 - Guide: In Search of Mr. Raccoon
Resident Evil 2 - Guide to weapons and where to find them
Resident Evil 2 - Guide: how to unlock Fourth Survivor, Tofu Survivor and Hunk modes as a playable character
That said, running like cowards away from enemies isn't always the best solution in Resident Evil 2, although it can often be necessary to keep bullets and materials in order to get the next tête-à-tête with a zombie.
Some situations will force you into a head-on collision and it is in those moments that you will bless having enough ammo.

2. How can the arrow hit the target if you don't know what the target is?
This phrase of the famous Paulo Coelho is more than ever suitable for the case. The change of view from the previous Resident Evil 2 is certainly easy for the aim, but rest assured that even in this case it will not be a walk.
Similar to Resident Evil 4, aiming is made to use accuracy so that it increases tension (remember tip # 1?), It's very easy to panic and hit everything but your enemy.
This is why we recommend keeping your distance from your enemies and keeping your aim steady, rather than trying to frame the target and shoot. If you move while shooting, the scope in Resident Evil 2 will widen and make your chances of hitting a shot much more complicated.
If, on the other hand, you keep a cool head and remain motionless for a few seconds, the viewfinder will narrow and allow you to fire good shots, increasing the chances of headshots.
This concerns pistols, versatile weapons but with limited firepower, a good shotgun shot will still have its effect. And if you haven't been quick enough and are forced by the deadly embrace of the zombies, the knife is an excellent alternative.

3. Got it all?
Space within your inventory is everything, especially during the early stages of the game. Know that every single thing takes up space, from weapons to objects and you will have to juggle to keep inside your "backpack" everything you need to better face this terrible adventure.
During the game, you will (fortunately) find special bags that will increase the space available in Leon and Claire's inventory. They are objects of vital importance if you want to go all the way down the White Rabbit's lair.
During your adventure you will find boxes that will allow you to temporarily place objects that you do not need.
There are few things you will always need are weapons and ammunition, followed by all the objects that can heal you (take maximum 2 with you) the remaining space you will need as you go along.
You will be able to see the placement of these boxes on the map, in the worst case you will have to do some backtracking.
In other cases, when the possibility becomes apparent, make sure you can combine some of the items together, freeing up some slots in your inventory.

4. Elementary Watson
While a good amount of weapons and ammo will ensure your survival in Resident Evil 2, you'll need to use various key elements to help you progress through Raccoon City and access new areas.
From cranks to emblems passing through any sort of object, you will not go far without help from the key elements that you will find in the game, you will not immediately understand what they are for, that's why a second look can help you.
To do this, simply choose an object, click on "Examine" to take a look at the 3D model of the same. From this point you can analyze the object in detail and discover hidden clues or not.
If there is a particular puzzle that is blocking you, take a look at the inventory, it costs nothing to try, right?

5. Not all those who wander are lost
It is a tradition that Resident Evil games require you to explore scary environments. And rest assured that as you do so, you will find all sorts of creatures that the laughing Raccoon City has in store for you. Exploration is not only required for solving puzzles, but also for obtaining particular items that will help you get through the night.
In the case of Resident Evil 2, exploring each area thoroughly is vital to survive, and if you have the probing eye you will be able to solve various puzzles if you know where to look.
The object that will help you the most on this journey will undoubtedly be the map. Upon opening it you will find that the rooms are color coded, following what you have found so far. Non-colored rooms are those that you have not explored, if the color is red, it means that you have explored the room, but that you have not taken any items. If the room is colored blue it means that you have taken all the allbile.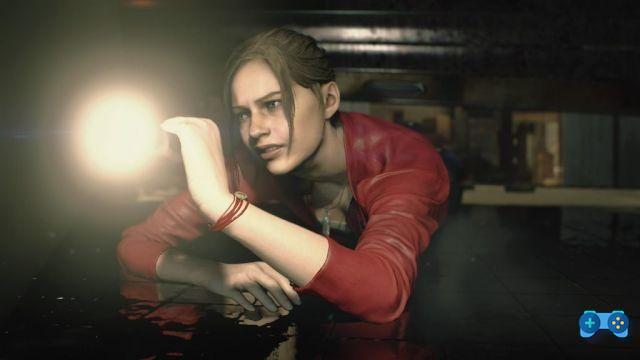 Hopefully, this list of tips will help you on your Raccoon City adventure.
Resident Evil 2 is available for PS4, Xbox One and PC, if you haven't purchased it yet, just click here.
Source: Dualshockers