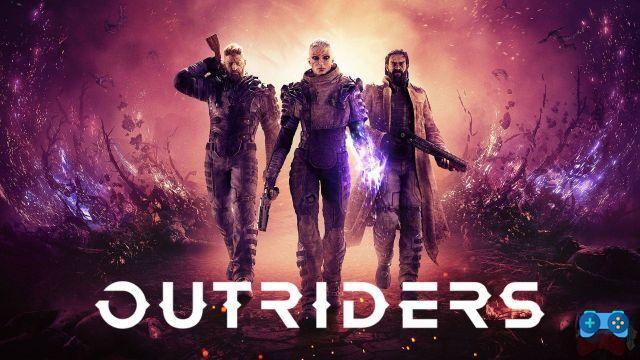 Outriders, a third-person cooperative role-playing video game developed by People Can Fly and published by Square Enix was released today and supports NVIDIA DLSS. Outriders is another triple A title that uses DLSS technology to improve gaming performance and to maximize graphics.
DLSS takes performance to the next level
Thanks to NVIDIA DLSS, each GeForce RTX GPU can reach 60 FPS at 1440p with NVIDIA DLSS enabled, and the performance increase can go up to 73% in 4K, turning every GPU starting with the GeForce RTX 3060 Ti and above into one. GPU for 4K.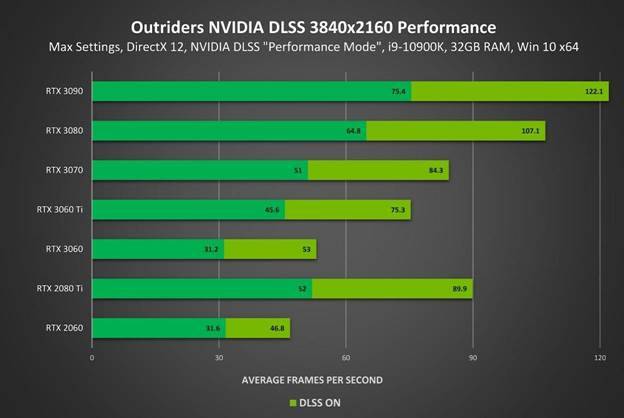 Try DLSS ON!
GeForce gamers will play Outriders with DLSS enabled, so hopefully you too will choose to test the performance with this active mode.
Buy a GeForce laptop and get Outriders
Don't forget, NVIDIA is now offering a digital Steam copy of Outriders to anyone who purchases an eligible GeForce RTX laptop from participating partners.
Play now in the cloud on GeForce
GeForce NOW members can stream Outriders from our cloud gaming. Founders and Priority members can enjoy priority access to game servers, extended session length, and can even play with DLSS support.
More information:
Outriders article:
https://www.nvidia.com/en-us/geforce/news/outriders-nvidia-dlss-out-now
Outriders DLSS Comparison Video:
Game Ready Drivers for Outriders article on GeForce.com:
https://www.nvidia.com/en-us/geforce/news/outriders-game-ready-driver/
Outriders Bundle Details:
https://www.nvidia.com/en-us/geforce/campaigns/outriders-bundle/