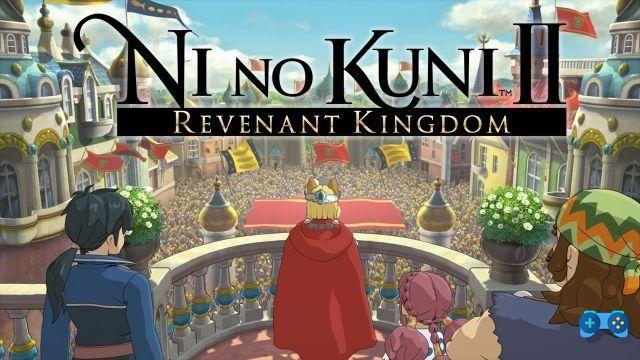 Some quick tips!
Ni No Kuni 2 is finally available for purchase. If you are approaching the game for the first time or just need some advice on how to start the adventure in the best way, you are in the right place.
Here are 9 useful tips / curiosities about Ni No Kuni 2: The Destiny of a Kingdom.
Swap characters during the fight. To do this, simply press up or down on the d-pad. Each character has 4 specific skills and 3 weapons that will allow you to take down enemies;
Some red crates will not be accessible at the start of the game, but you will be able to open them as you progress through the game, so watch out;
The blue chests will initially be locked but can be unlocked later;
The loot, after a battle, will be available again on the game map. This will make it easier to stock up on useful items and resources;
Ranged attacks and character abilities can be charged by holding the respective button, but beware they will consume MP;
Concentrate on using the Higgledies, or the particular magical companions that will help King Evan. They can be found in hidden areas during the adventure. In addition to avoiding the excessive use of the objects in the inventory, during the battle, they will signal you when they are ready to launch their powerful attack. Each of the Higgledies has specific elemental abilities, so use their powers to gain an advantage in combat. But that's not all, they can increase your defenses or give an additional boost to your attacks;
You will not be able to start building your kingdom until after completing chapter 4;
Complete all side missions so you can recruit more citizens for your kingdom. Assign citizens to research missions. Such missions, if completed, will help King Evan on his journey;
To accumulate many Kingsguilders, useful for building your kingdom and preparing the army for battle, you can leave the PlayStation 4 running. Check the chest every hour and empty it.