Mortal Kombat returns more informative than ever, with an Arcade Kollection that will please all fans.

Tested version Playstation 3 (Playstation Network).
Are you a fan of early 90s video games?
Haven't you forgotten the decidedly atypical and fascinating experience of an original, "incorrect" product, which in the 90's stood out for its charisma and crudeness of content rather than for quality? (which, however, were not lacking).

At the time, the Street Fighter 2 phenomenon was in the prime of its youth, an unattainable title yet the project Midway it fits into the small empty space left by the Capcom title, with brutal and disarming force, managing to conquer the public and splitting the critics in two. Beheadings, dismemberments, rivers of go-go flooded the innocent videogame media and Mortal Kombat thanks to a realistic digitized graphics, thanks to the charisma of characters like Sub Zero, Scorpion, but above all thanks to the possibility of finishing the opponent with a bloody "Fatality", he carved out the right space in the videogame market.
The consecration of the IP comes with the second chapter still the best of the series (recently followed by Mortal Kombat 9) which boasted a more refined and content-rich gameplay: from that moment the saga enters the legend of fighting games.

Over the years, with the release of several chapters we noticed how the series got lost and the fame of the project was slowly waning.
Only in 2011 with the current generation, the series has managed to re-embrace the glories of the past by abandoning the disastrous 3-dimensional gameplay to dust off, in the wake of a trend inaugurated with Street Fighter, the winning original alchemies that led it to success.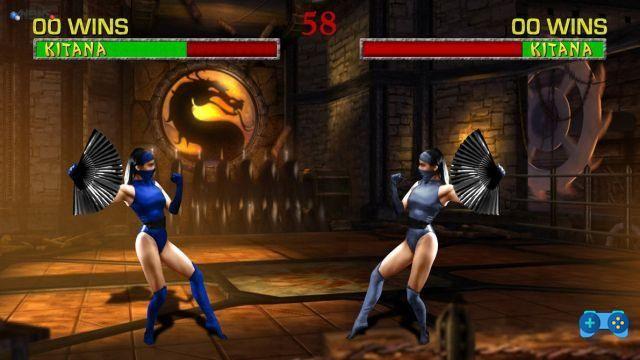 La Mortal kombat arcade kollection fits into this context of the brand's rebirth, giving all fans an "arcade perfect" tribute to the chapters that made the history of the series for the Xbox Live and Playstation Store digital platforms.