Cooler Master presents the newcomer of the successful Cosmos case series, beautiful design, ease of use and maximum performance!
Cosmos S
Cooler Master Cosmos S is a case, made entirely of aluminum, with very high performance that strongly recalls the lines of its predecessor, but introduces some interesting aesthetic-functional innovations that characterize the design and efficiency.
Outwardly, the more rounded shape than the Cosmos 1000 model stands out and a fine metal lattice that runs along the entire upper part, which in addition to giving an even more harmonious line, has been designed to improve the exchange of air inside the chassis.
The mechanical buttons are gone: the I / O panel is in fact equipped with a touch-sensitive button for the ON / OFF function, while the front connection panel has been equipped with a sliding cover for the cover.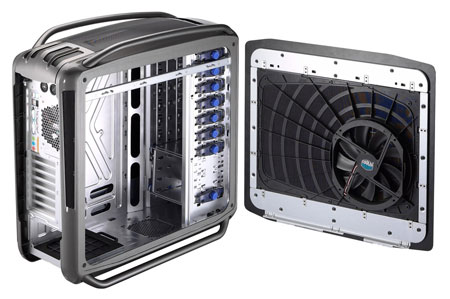 The inside of the chassis is designed to hold up to 13 drivers and can support the Cooler Master 4-in3 Device Module cooler.The power supply, in turn, is placed in the lower part of the case and this improves ventilation. , and therefore efficiency, as well as the life of the power supply itself. In addition, the Cosmos S is the first chassis in the world that can support a triple liquid cooling radiator.
The 10 5,25-inch bay drivers are left directly in sight, without the front door cover, and can be removed very easily.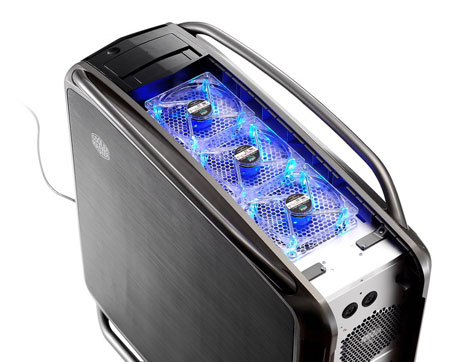 It should be noted that the side panel is made with a particular mesh structure and contains a powerful 230 mm fan, so as to provide optimal ventilation for the cooling of all types of graphics cards. In addition to this, the fans included are 4 and it can support up to a maximum of 9.
And if that wasn't enough, thanks to the free design tool, installing additional hardware inside the chassis is child's play.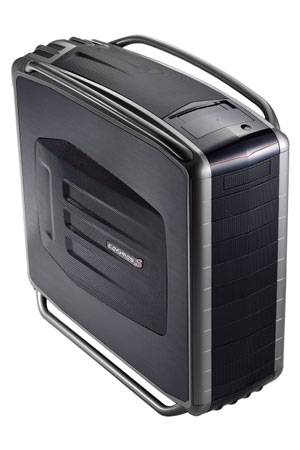 Typical of Cooler Master cabinets, the internal cable management of the Cosmos S is even more tidy and clean, so that it becomes very easy to arrange and hide all the cables.
In conclusion: Cosmos S, the new case proposed by Cooler Master is the best for those who demand the best performance from their computer, without sacrificing comfort and design.

On sale at the price of Euro 229,00 including VAT