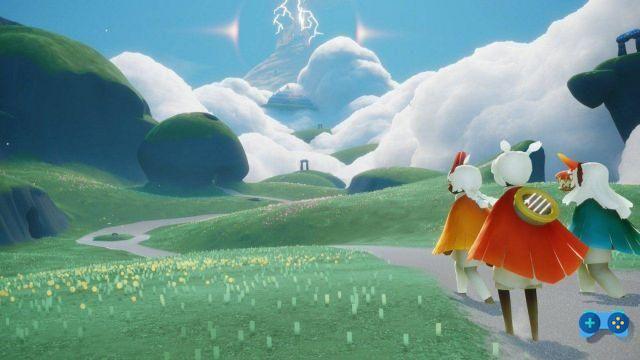 On the occasion of the last Indie World Japan, the independent developer thatgamecompany has announced that its highly regarded mobile production, entitled Sky: Children of the Light, will land on Nintendo Switch.
Made by the creators of Flower e Journey, Children of the Light presents a wonderfully animated realm, made to be explored by players, whether alone or in company. Hand in hand, it will take flight above seven kingdoms and we will explore the meanders of a absolutely free open-world game. Mysteries will be solved to help others, to make friends and create, all together, memories and memorable situations. All for spread the Light in a now desolate kingdom e return the fallen stars to their constellations of belonging.
The game debuted in July 2019 su iOS and was then published in version Android in 'April 2020. During the calendar year 2021 it should also appear in the game catalog for Nintendo Switch, bringing the particular gameplay and positive community that characterize its very essence.
Sky: Children of the Light will come out on Nintendo Switch by 2021. Further information on the game and on this version in particular can be found on the Official site di thatgamecompany.