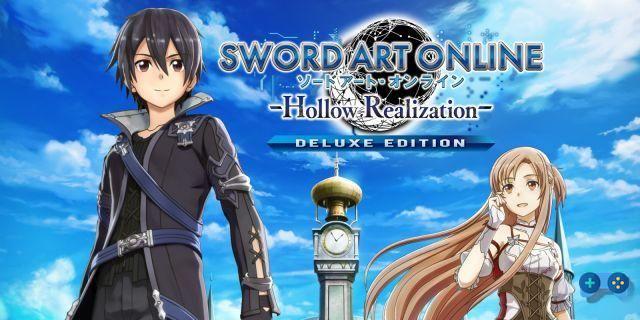 Here's what it contains.
Bandai Namco has unveiled the Collector's Edition of the next video game set in the world of Sword Art Online, after Hollow Fragment and Lost Song also seen in Europe and the United States last year.
Here is the content present in the edition:
Two 16 cm Action Figures;
Exclusive collection box;
Copy of the game.
The game will be available in Europe, the Middle East, Africa and Australia starting this fall in both digital and physical versions on disc on PlayStation 4 and PlayStation Vita.