The new episode of the series debuts is available for the Wii platform
Tenchu
Ubisoft announces that Tenchu: Shadow Assassins is now available for the Wii format in all EMEA territories. Created by the same authors of the first episode of the series, Tenchu: Shadow Assassins brings back the atmosphere and the emotions of the original game to all ninja fans. The game has received a PEGI 16+ and is available at the recommended retail price of € 49,99.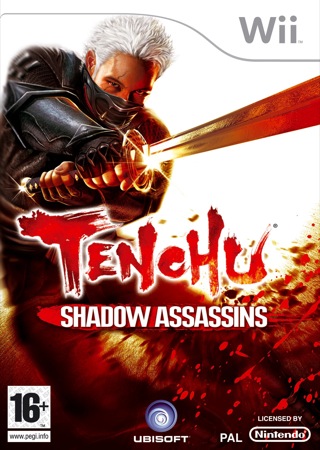 Tenchu: Shadow Assassins narrates the exploits of Rikimaru and Ayame, warriors who must use their ninja skills to restore peace to feudal Japan. As the elusive Rikimaru and the aggressive Ayame, players will have to overcome 10 missions and 50 side quests.
Main features of the game:
- Use the WiiT Remote to fight like a ninja using 17 carefully reproduced ninja weapons and tools, each featuring a different movement of the remote.
- Move silently and use your surroundings to hide and surprise your enemies from behind.
- Complete missions by facing enemies with weapons such as katanas, ninja stars, smoke bombs and more.
- Take on Shadow Mode and test your ninja skills on the Nintendo Wii.
- Experience the epic adventures of Rikimaru and Ayame in a world of fierce fighting and pure ninja lore.
For more information on the game visit the website: www.tenchu4game.com