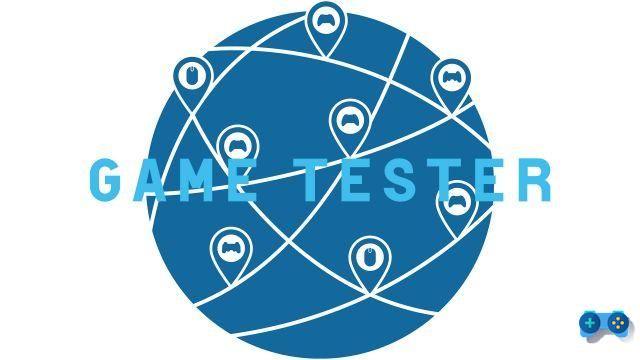 How many times, as great video game enthusiasts, have you wanted to test the titles before launch and actively participate in the development? Certainly not a few, like myself in times of adolescence. The game tester is not an easy task, but it allows you to preview what will be released in several months and get your hands on it before anyone else.
Working for a video game developer requires a lot of experience and technical knowledge, so it is a path that can only be followed by those who actually want to devote themselves full time.
But know that it is possible to become "part-time" game tester thanks to some companies that organize test sessions on behalf of well-known development houses like Ubisoft. More, there is a respectable cash compensation (on an hourly basis) for participating in these tests, making you a recognized game tester to all intents and purposes.
If you are interested, below we summarize the salient information to get you a more complete idea.
Requirements
First, it comes down to reliable and officially recognized beta testing programs, and I guarantee it personally as I have been actively and frequently participating since 2015.
The requirements to become a game tester and participate in the tests are as follows:
Be at least 18 years old
Very good knowledge of the English language
Professionalism, precision and punctuality
Digitally sign an information confidentiality agreement (NDA)
Follow the instructions carefully and provide detailed feedback
It is good to know that an invitation to a test does not always translate into actual participation. Check your email often enough to check for any requests and provide availability as soon as possible. If you are not included in one session do not worry, because more will surely arrive.
Test details
The average duration of the sessions is 2 hours, at varying times and defined in advance, and invitations to participate are sent directly from the beta testing company. Of course, you are free to decline a test in case of commitments and this will not affect your reliability. On the contrary, if you have accepted a test and do not show up, it will negatively affect your "reputation", unless you give advance warning that you can no longer participate in it.
In many cases you can select multiple platforms to test on, including PS4, PS5, XBOX One, XBOX Series X / S and PC. The definitive choice is then up to the company, which, according to the formation of the groups and needs, will attribute the most suitable to you.
Generally, instructions are provided via private Discord server, where you can chat with other testers as well as with moderators to report errors and so on. If someone thinks of taking part in a test but not being present to earn effortlessly (as a crafty), don't even think about it.
In fact, the so-called "attendance tests" are foreseen, which require you to send a specific message to the group moderator to prove your presence. Furthermore, during each session it is mandatory to fill in one detailed survey related to the tested game, to be sent within one hour of the end of the test.
As mentioned above, all tests are covered by an NDA which provides not to share information, images and more in this regard, under penalty of legal action.
Where to apply to become a game tester
The best known program to start playing as a game tester is GBTN, Short for Global Beta Test Network and owned by Keywords Studios. By clicking on the first link you will be redirected to the main page where you can register.
Once finished, be sure to update your profile with all the required information, including the consoles you own and your PC configuration (by uploading the "dxdiag" file). By highlighting your platforms, you are more likely to be selected.
Another beta testing company, very recently founded, is DAQA. In this case, to send your application as a game tester you must fill out the form at the bottom of the home specifying your proposal for this role.
It is important to point out that it may take months before you are contacted for the first test, so be patient and do not give yourself "defeat" if you do not receive anything in the short term. Hoping that this special will be useful to fulfill the desire of many players, we always remember that these are tests in which professionalism and maximum confidentiality are required.
If you have any doubts or just want to share your gaming passion with us and other readers, join our official Telegram channel.