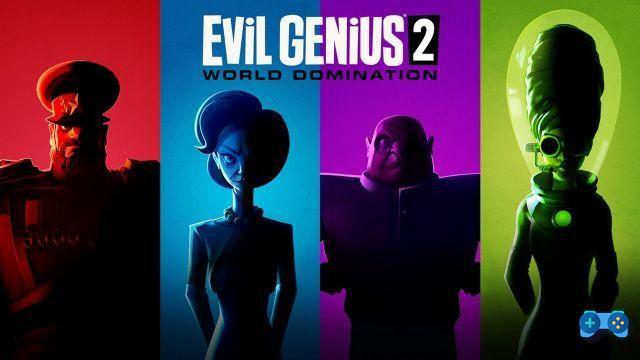 Evil Genius 2: Wold Domination, the game that promises the player to make his supervillain dreams come true, will be released for PC il March 30.
Developers of Rebellion they had previously shown some material for their most recent effort, Evil Genius 2: Wold Domination. Not by chance, the game was scheduled for release last year. But, as has happened to many other development teams, it became necessary postpone the launch date due to the CoVid pandemic. Now, however, everything is ready for departure: with a very fresh one launch trailer, the team confirms that the release date of Evil Genius 2: Wold Domination to PC will be the March 30.
Evil Genius 2: World Domination puts the player in the shoes of a famous supervillain. As such he will have to build a base, recruit and train henchmen, and make sure the "good guys" can't do anything to stop him. It's a highly ironic reincarnation of the classic simulation genre, having a strategic component not negligible. All topped off with an understandably aspect comic and cartoonish.
Who played the titles in the series Dungeon keeper will understand the spirit of this series, inherent in the DNA of Evil Genius. The construction of the base, in particular, very closely recalls the old glories of the house Bullfrog. However, Evil Genius 2 it's not just a cheap retelling. Rebellion he really went out of his way to create crazy goals to be achieved and prepared four possible supervillains to identify with. This is to ensure quite a bit of replay value to those who want to spend more than the time needed for a single run on this game.
Evil Genius 2: World Domination goes out for PC il March 30. By then you will do well to give yourself a move and have already prepared your plans to conquer the world !!!
More information about the game is available on the official website.