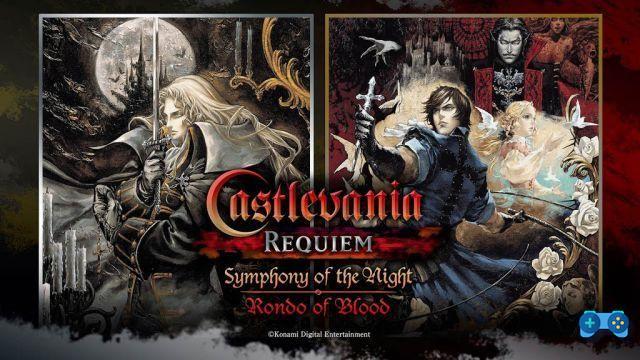 Two epic episodes of the saga are back.
Konami announced the exclusive release on PS4 di Castlevania Requiem: Symphony of the Night & Rondo of Blood. The game will be available digitally from October 26th, while pre-orders are open now.
Castlevania Requiem will include two of the most characteristic titles for the saga, both will be emulated on PS4, but with some additions, such as:
Resolution upscaled to 1080p / 4K;
Multiple high resolution backdrops;
Several rendering options;
Trophies
This welcome return will also use some functions of the DualShock 4, from the vibration of the controller to the speaker, the latter in fact will emit a sound when you take an object.
We leave you to the trailer.
Source: Gematsu