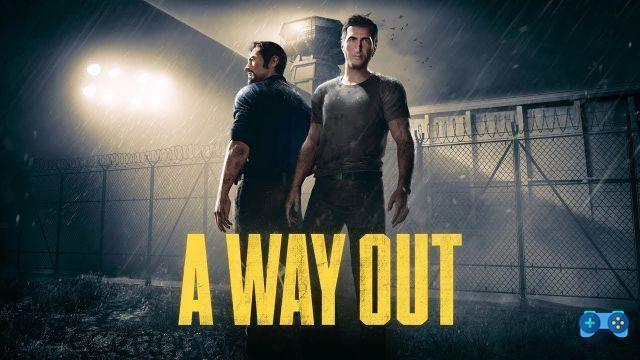 Together towards freedom!
When it comes to developing a video game, especially nowadays, a high level of risk must also be taken into account as the current video game market offers a lot of choice and it is very difficult to distinguish between the titles available. This gamble weighs even more when it comes to small independent teams, which try to materialize their best ideas and then find a publisher willing to believe in them and advertise a product in an environment that, as mentioned, is decidedly ruthless given the mammoth competition.
Fortunately, however, there are still indie games able to get out of limbo and convince the general public: one of these is undoubtedly A Way Out, title developed by Hazelight Studios and published by EA that has a more unique than rare peculiarity these days, namely the fact of being only playable in cooperative. Yes, no single or competitive multiplayer campaigns: A Way Out is an adventure to be enjoyed exclusively in the company of your friend, and can be done both locally and online.
Watch out for those two
First of all, we feel obliged to make a note of merit to the publisher: Electronic Arts, in fact, has seen fit to allow the owners of A Way Out to invite any player on your online friends list without necessarily having to have another copy to play. A decision, in our opinion, really good, as it places on the same level those who have some friends or relatives with whom to physically play in split screen and those who prefer to cooperate online for various reasons.
The title is set in the early '70s and sees two protagonists at the center of the scene who respond to the name of Leo Caruso e Vincent Moretti. Both ended up in jail for various reasons that will be revealed during the adventure, but they soon discover that they have an old acquaintance in common and the main cause of their imprisonment. And this is how the elaboration of a cunning plan begins to break out of prison and take proper revenge on their enemy number one.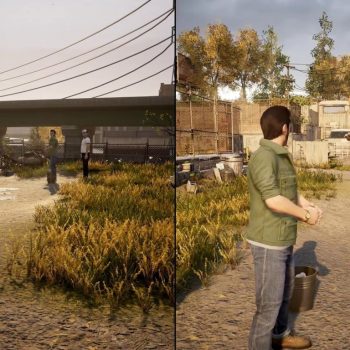 In itself, it is not a particularly original and unpublished story, but the way in which A Way Out "narrates" the events is able to capture the attention of the players and keep it at high levels for the duration of the game, which it is around 6-7 hours.
To stand out more in the production of Josef fares, already known for having also directed Brothers: A Tale of Two Sons, however, is the style of the gameplay: each of the two players can move freely in the environment independently of the other, and it is obviously possible to choose the character you prefer in addition to also engage in some secondary action that acts as a minigame. In short, it is certainly a linear title, but there will be some moments of "freedom" in which, perhaps, observe your partner intent on doing push-ups or exchange a few words with other inmates. The cornerstone of the whole adventure, in any case, are coordination and team play to ensure that each "piece" fits perfectly to continue the game. Each player, in fact, will have to perform independent interactions that in many cases foresee the right timing, in order to avoid being discovered and throwing everything upside down. What is also surprising about A Way Out - and that it can only be a virtue these days - is how a sense of repetitiveness never arises, a sign that the guys at Hazelight Studios have worked very well in this respect by proposing a succession of events in continuous evolution without putting the players in front of situations already faced previously only to lengthen the soup. In short, every action is always different and this can only help the story, which slips away with a good rhythm, letting itself be tasted.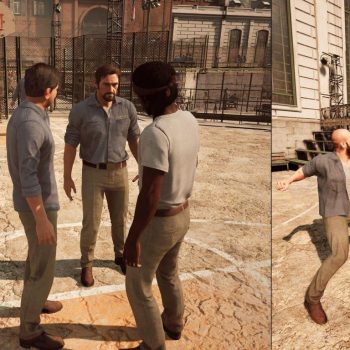 To act as a small counterweight to well-made gameplay, however, there is the difficulty factor. The game, in fact, is all in all simple and does not require particular familiarity to be played, so you just need to have a sense of cooperation and pay attention to your goals to complete the adventure effortlessly with your friend. There is no doubt that the developer wanted to make it a title accessible to most players, but with some tricks such as better reactivity and unpredictability on the part of the NPCs to complicate things more, the experience would have been even more enjoyable. Ultimately, however, it is still a formula trial and error, so it's hard to get stuck in the game.
From a technical point of view, A Way Out relies onU, which on the first model of PlayStation 4 generally remains well anchored to 30 fps and shows a level of detail all in all good, losing a little in antialiasing, definition of details and the presence of characters on the screen to lighten everything (this in comparison with the PC version). Finally, both the soundtrack, in line with the videogame genre, and the dubbing in English are of good quality, while the game is entirely subtitled in Spanish.
A Way Out
Buy on Amazon.com
Available on PS4, XBOX One, PC
For
- Perfectly fitting cooperative gameplay
- Always different and never repetitive situations
- Only one copy is required to play online with another friend
Cons
- Longevity not excellent
- We could have dared more on the difficulty
Summary
A Way Out it is one of those titles that manages to stand out not so much for its originality, as for the experience it is able to offer. If you are one of those players who love pure cooperation, the latest work by the guys at Hazelight Studios will not disappoint you, also because it "rewrites", in a certain sense, a concept that has been put into enough consideration for several years now. sidelines to make way for the dominance of competitive multiplayer. It is definitely not a game without flaws and it completes quite quickly, but it is worth sharing the screen with a friend (if you are in split screen) to enjoy this enjoyable cooperative adventure and feel a bit like in "Escape from Alcatraz. ".
gameplay
Graphics
Sonoro
Longevity
Final judgement