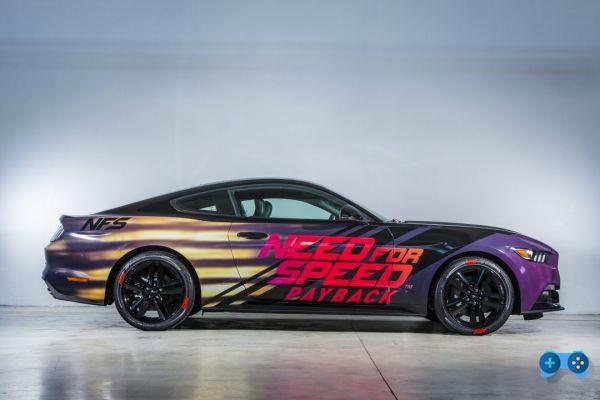 And thanks to the contest you could be the lucky one to take it home!
Everything is ready for the release of Need for Speed ​​Payback, the new chapter of the best-selling racing videogame franchise in the world. But this time Electronic Arts has decided to go further.
To celebrate the release of the new title of the series, EA takes one of the features that players around the world most passionate about for years to the extreme. Vehicle customization, which has long been the beating heart of Need for Speed, comes to life thanks to GarageCustoms, the most renowned restyling and customization workshop in the automotive sector.
The collaboration between Electronic Arts e Garage Customs therefore the exclusive example of Ford Mustang Need for Speed ​​Payback, the result of the maximum evolution of personalization that makes the videogame experience unique and that now becomes reality. The attention to detail underlying this customization emerges from the meticulous craftsmanship that involved the bodywork and the interior of the passenger compartment, from the seats to the Need for Speed ​​branded dashboard, for an unforgettable driving experience.
Furthermore, as of November 10, the specimen of Ford Mustang custom Need forSpeed ​​Payback will be featured on DMAX and Dplay.com, the free OTT service of the Discovery group, where you can discover all the phases of the transformation of the vehicle, with exclusive content and insights into the spectacular work carried out. It will be possible to see closely the study of the car by Garage Customs and discover the tricks of wrapping through the eyes of professionals. But the news does not end here.
In fact, on the same 10th November, a big online competition on dplay in collaboration with GameStop, valid until December 31st. Those who purchase the game from GameStop will be able to participate by connecting to the ad hoc minisite (www.nfspayback.com.dplay.com) and trying to win the real Ford Mustang made by Garage Customs to Need for Speed ​​Payback.