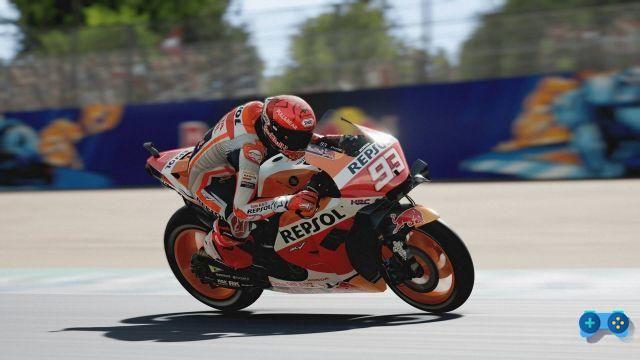 The definitive MotoGP experience has finally arrived
Milestone e Dorna Sports SL are pleased to announce the release of MotoGP 21, the new chapter of the two-wheel racing simulation series, ready to land on next-gen consoles. The game is now available on PlayStation 4, PlayStation 5, Xbox One, Xbox Series X | S, Nintendo Switch, PC, Steam ed Epic Games Store.
With the official season 2021, enriched by the power of the new generation consoles, MotoGP 21 will offer a more real experience than ever, enhanced by several new features, such as the long lap penalty, bike recovery and brake temperature. The real-life gameplay improvements will improve the simulation vibes, along with the managerial career, this year with the Junior Team path.
The new iconic gameplay features are aimed at creating incredible racing simulations that players have never experienced before. Bike Retrieval it will erase the respawn from your mind. If you fall you will have to get back into motion as soon as possible, like in real races; Brake Temperature it means monitoring the temperature of the brakes to always have the situation under control; with Long Lap Penalty you will no longer be forgiven, if you break the rules you will have to run a longer part of the track as a penalty.
Players playing on PlayStation 5 e Xbox Series X they will appreciate the dynamic resolution up to 4K, along with 60FPS. The quality is improved and the enhanced lighting creates an atmosphere that conveys the feeling of a real race. Load times are faster and for competition fanatics, multiplayer is now up to 22 drivers. PlayStation gamers will also appreciate the incredible PS5 DualSense, including haptic feedback and adaptive triggers.
Finally, the managerial career is the fifth essence of the managerial experience, with in-depth strategic tools, the Junior Team path and the precious editor. Thanks to this, customization will remain a key pillar of the global gaming experience and, for the first time ever, MotoGP 21 will have a selection of stickers from creators to make your livery * as unique and personalized as your favorite web icon!
MotoGP 21 is now available on PlayStation 4, PlayStation 5, Xbox One, Xbox Series X | S, Nintendo Switch, PC, Steam and Epic Games Store. Join our community and follow us on Facebook, YouTube and Instagram to get the latest news and visit our official website for more information.
* Bike liveries will be updated in a few weeks after D1, creators stickers will be usable on Buttpatch, race number and helmet.