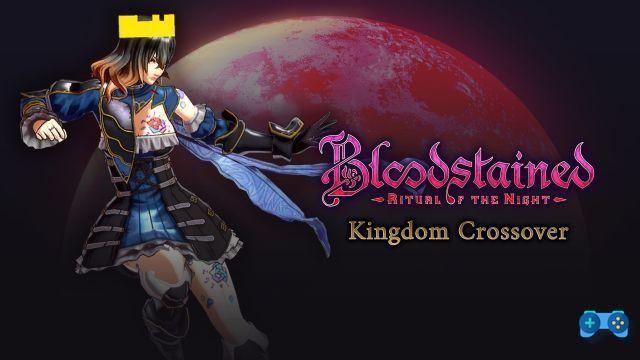 BloodStained: Ritual of the Night, the acclaimed platformer from Koji Igarashi, Published by 505 Games, has received new updates. It is a "Classic Mode", which is an expected return to the past and a new map based on the 2D side scrolling strategy game Kingdom: Two Crowns.
This DLC is part of a long and constant series of additional content that will enrich the already very valid title of ArtPlay throughout the calendar year 2021. The Classic mode and Kingdom Crossover are currently available on PlayStation 4, Xbox One, PC (Steam) and Nintendo Switch, free for all game owners.
Classic mode
Announced during the Bloodstained Kickstarter campaign Classic mode sends Miriam in an 8-bit world armed only with a sword-whip. Miriam will have to enter the demonic castle once again to face Jebel and survive the obstacles of five excruciating levels and five fearsome mini-bosses. Once Classic Mode is over, the player will be ranked based on completion time, score and number of deaths in three different difficulty levels. It will be crucial to use Miriam's special moves efficiently, including the slide, the back step and the back flip. Classic Mode can be activated by the option "Extra mode"In the main menu screen.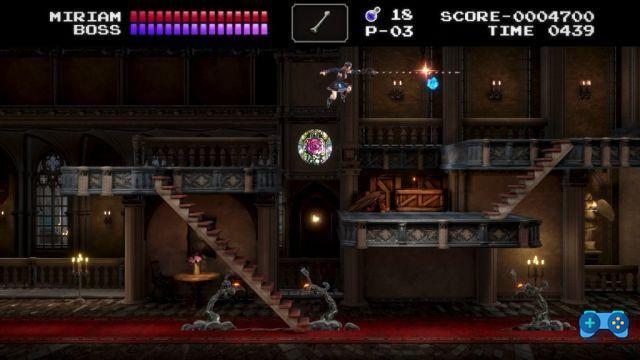 Kingdom Crossover
Publishers Raw fury e 505 Games teamed up last year to bring the characters of Bloodstained: Ritual of the Night - Miriam, Zangetsu, Jebel and Alfred - In Kingdom: Two Crowns. Both publishers have teamed up again, but this time to bring the world of Kingdom: Two Crowns in Bloodstained. The new content, called "Kingdom Crossover", includes a new game area that captures the beautiful and modern pixel art of Kingdom. Players will face the new boss "Archer Familiar Shard" and will be able to find a new piece of equipment: the crown, which reduces the damage received to the cost of gold.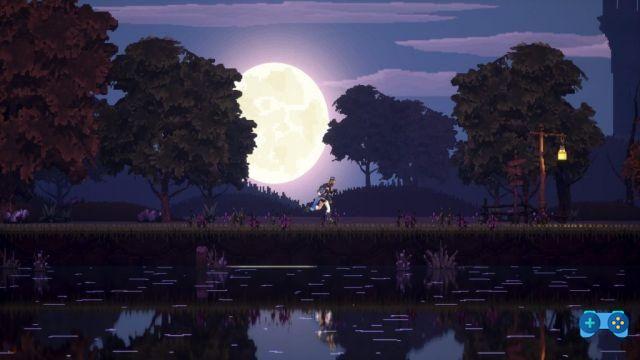 Gordon Van Dyke, co-founder of Raw Fury and now founder of Stumpy Squid, said: "For me it was a dream that came true to collaborate with Koji Igarashi, for years a significant influence in my projects. It goes without saying that working with the Bloodstained universe was an opportunity that we couldn't miss, and we can't wait to play "Dead Lands" in Bloodstained ".
Koji Igarashi, founder of Artplay, said: "We remain dedicated to giving our fans new ways to experience Bloodstained, and our collaboration with Raw Fury over the past two years has opened up both of our worlds. In addition to the crossover with Kingdom: Two Crowns, we have also introduced the Classic Mode which will give a rush of nostalgia coveted by many fans. "
Bloodstained: Ritual of the Night is classified PEGI 12. More information about the game can be found on the Official site.
[/ Vc_column_text] [/ vc_column] [/ vc_row]