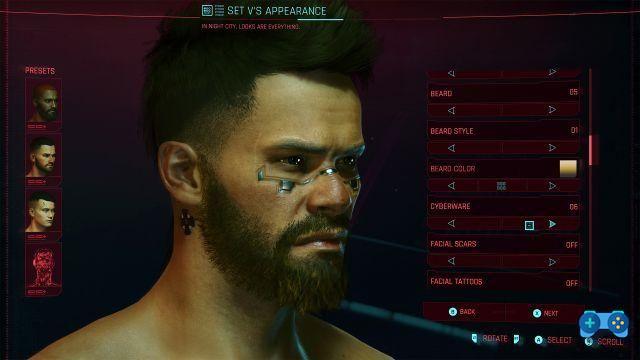 cyberpunk 2077 has been out for a while now, CD Projekt RED is in trouble with paybacks and plummeting stock, yet some players are enjoying the RPG so much that they have decided to commit their time to the game. creation of mod. One of these is theArasaka Appearance Updater. This allows the player to change theappearance of your own V. as much as you want, without necessarily having to restart the game. Yes, in Cyberpunk 2077 it is not possible to change your appearance, unless it is about clothes.
So, where the developers are not there, the modders arrive. But how does the mod work? Well, it's quite simple: you will first have to download it from the site NexusMods (free account required) e launch it by starting the .exe file. By clicking on the Load button you will load your last manual save (the system automatically identifies the most recent save) and by doing so you will have access to some elements of customization. These include: haircut, eyebrows, mouth, nose, jaw, skin type as well as customization elements such as cyberware, makeup and piercing. Once finished, just click on "Update" and then on "Deploy" to have your "new" character.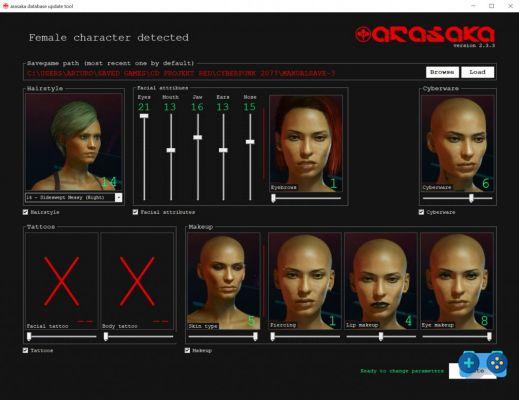 Unfortunately, for now, there are two things that cannot be done: change hair color and change some parts of the body. It is not necessary to put the mod folder inside the game folder, but it may be appropriate. If the mod doesn't work, re-download the file from NexusMods and unzip again to a folder of your choice.
It is possible that the program encounters some problems locating your saves, in this case you will have to select the path of the save manually. Also, as you can imagine, the mod can only be used on PC and for the moment it is not possible to have a preview of the changes on your character (the images shown by the program, like the one above, are those of a standard V).
Admiral, the mastermind behind this great little project, decided to create this mod for "CD Projekt RED's sake". In short, it seems that despite all the problems that the title is having, many are enjoying playing Cyberpunk 2077. In case you are part of that hesitant group, we advise you to read our review, which may help you clear your head.