A romantic comedy!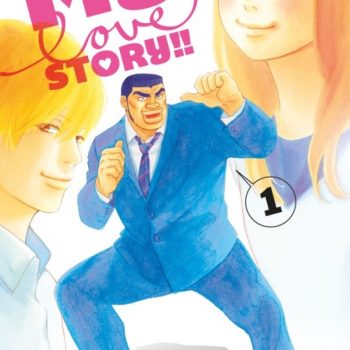 Girls like it… who wouldn't want it? Takeo Goda, however, he is convinced that it can never happen for himself: but are we sure that it will be like this forever? A funny and tangled story of love and friendship is coming to Europe ... My Love Story !!, written by Kazune Kawahara and designed by Aruko: the first volume will be available from February 28 at newsstands, comics, bookstores and Amazon.
Takeo Goda he attends the first year of high school and is convinced that he cannot please girls because of his size (two meters per one hundred and twenty kilos). Whenever she falls in love, they all end up taking an interest in beauty Sunakawa, his childhood friend. However, some think differently ...
The life of the kind as well as clumsy Takeo takes a turn the morning when he saves a girl from a maniac on her way to school… May spring come for him too ?!
From February 28th My Love Story !! n. 1 will be available at newsstands, comic stores, bookstores and Amazon!