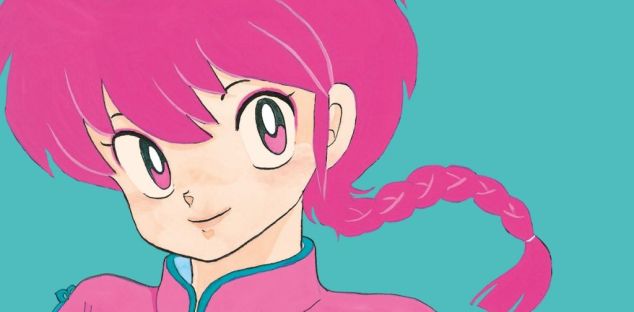 The return of an unforgettable classic!
For those who did not know Rumiko Takahashi, is one of the most famous mangaka ever, so much so that it is known as "the queen of manga. " Among his most successful works, we have the unforgettable blue-haired extraterrestrial girl, Lum, a work published since 1978 and concluded in 1987, Maison Ikkoku, a seinen published monthly from 1980 to 1987, Ranma ½, probably his best known work, series that began in 1987 and ended in 1996 and Inuyasha (1996 - 2008). Each of the aforementioned works has marked a certain generation of readers and in particular Ranma ½ will remain forever in the hearts of all those who have had the good fortune to read it.
We're going to talk about Ranma ½, as Star comics a few months ago he started publishing the new edition of the famous shōnen, Ranma ½ New Edition.
But first a little history. Ranma ½ was first published in the weekly Weekly Shonen Sunday, published by Shogakukan, from September 1987 to March 1996. From the manga an anime of 161 episodes divided into two series, made by Kitty Films and transmitted by Fuji TV from April 1989 to September 1992. The first traces of Ranma date back to 1990 but only in the mid-90s, thanks to Grenade Press, began a real publication in Spanish. Following the bankruptcy of the Bolognese publisher, the rights passed to Star Comics, which under the heading Neverland published the 53 volumes that made up the entire series. Later, precisely from 2001 to 2004, the entire series was reprinted on the Greatest title, also by Star Comics, in 38 volumes identical to the original Japanese tankōbons but with Western reading.
But who is Ranma?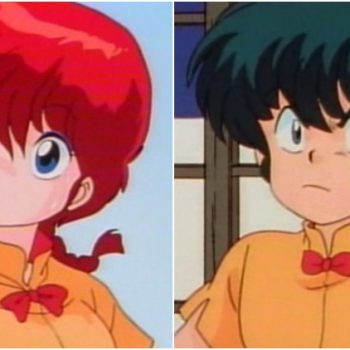 The protagonist of the manga is called Ranma Saotome. His name literally means reckless horse and it must be said that it is well suited to our sixteen year old protagonist. Lover of martial arts kenpo, together with his father, Genma Saotome, decides to go to China and precisely at Cursed Springs of Jusenkyo. Here, between one training and another, the misfortunes of Ranma and his father begin. Jusenkyo Springs are infamous for being cursed. Anyone who falls into it is transformed into a being, whether animal or human, who unfortunately died there years ago. Genma is the first to discover in spite of himself that they are not just stories. Fallen into the water (in the Xiongmaoniquan Spring) nor does he come out transformed into a gigantic Panda. Unfortunately Ranma doesn't even have time to warn Gemma, who hits him throwing him into another Cursed Spring, that of Niangniquan the Spring of the Drowned Girl. Yes, Ranma has transformed into a charming red-haired girl. In appearance he is a girl but continues to behave like a normal boy. Indeed, even if transformed into a girl, he is embarrassed by the female sight and has no sense of modesty, which leads to situations that are nothing short of comical and often absurd.
An arranged marriage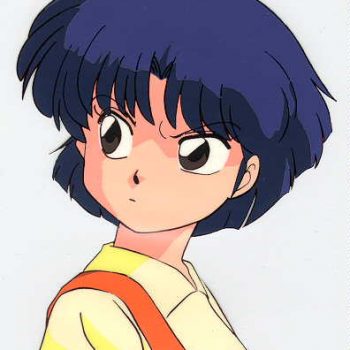 Genma's purpose, prior to the disastrous events, was to get Ranma to marry one of his best friend's three daughters. Soun Tendo. But how do you do it now? Don't worry, the transformation is reversible, just use hot water and both Ranma and Genma are back to normal. Back in Japan and explained to Soun, Ranma must choose his future wife. Kasumi 19, Nabiki 17 and Akane 16. The two older sisters are candidates for engagement Akane, who, as it will be discovered in the course of the manga, hates boys. Not because she doesn't like them, but because she has a ruthless court to say the least she has to face practically every day. Akane has a really nice temper and Ranma, it must be said that with the girls it is a real landslide. Between comic gangs and irreverent situations with explicit references and naked, slightly over the top, Ranma will make you laugh in almost any situation. There will be unexpected fights and encounters that will give you truly hilarious moments.
A work still valid today
If you think that Ranma is now "old", you are very wrong, more than twenty years after its publication it is more relevant than ever. A unique work, destined for current generations, but which can also be the right opportunity for longtime fans to be able to recover this unforgettable pearl. Certainly at the time, Rumiko Takahashi had dared and not a little. Suffice it to say that Ranma's anime transposition has been largely censored in our country. Different times, a different era, less open than the current one. But speaking of the manga in its new New Edition version, we tell you that the three volumes that we have had the opportunity to read and love are presented very well. Vibrant covers, good size with good quality side flaps. The paper used tends to wrinkle and fold too easily, so be careful. On the first pages we have color sketches, after which the classic reading begins, from right to left.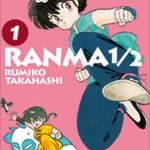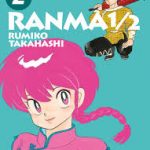 At the end of each volume, of about 350 pages in black and white, we have a column dedicated to the interview with Rumiko Takahashi. Here, we will be revealed some anecdotes and curiosities about Ranma and his rivals, Ryoga above all. In particular, an infographic made up of the following values: strength, endurance, heart, intelligence, technique and speed shows us where the normal and transformed versions of the protagonist and his "enemies" lie. The tables are beautiful to look at, too bad they are in black and white, but they are still pleasant to read thanks to a reinterpretation of the general graphics that enhances their characteristics even more. You can find the New Edition directly in the comic store at the price of € 7,00. There are currently 5 issues available, the next one will arrive in April.
Thanks Star Comics for giving us a new way to read one of the best manga ever!
Ranma 1/2 New Edition 8.0 / 10 Soultricks.com RUMIKO TAKAHASHIAuthor352Pages Pro
- Compelling and fun story
- A timeless classic
Cons
- Attention, paper tends to wrinkle and tear easily
Summary Ranma ½ is a timeless classic. It seems not even a day has passed since the queen of mangaka Rumiko Takahashi conceived the character of Ranma Saotome and the universe that surrounds him. If you were too young to read the manga, take advantage of it now, the New Edition, thanks to improved graphics, some extra content and a story still relevant today, will give you unique and unforgettable moments. What are you waiting for, run to the comic store! Overall judgment