By Hiroiko Araki!
One of the most loved series is ready to return with its surreal and unpredictable narrative inventions: the first volume of STEEL BALL RUN, part of the master's THE BIZZARRE ADVENTURES OF JOJO series Hiroiko Araki, will be available from March 28 in the comic store, bookstore and Amazon: same format as the other series in the series, same fun and passion!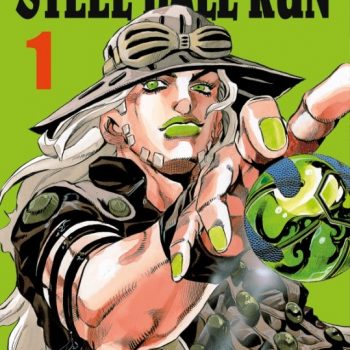 The showdown with Father Pucci at the end of Stone ocean it had, as an unpredictable result, the creation of an infinity of alternative universes. In one of these Johnny Joestar, J.Lo Zeppeli e Dio Brando participate in a bizarre race across the United States at the end of the nineteenth century ...
Adventurers from all over the world gathered to confront each other in the SBR, the first horse race in history across the North American continent. 3852 participants and fifty million dollars up for grabs… the battle can begin!
From 28 March STEEL BALL RUN n. 1 will be available in the comic store, bookstore and Amazon!
Hiroiko Araki is a Japanese cartoonist born in Sendai, Miyagi prefecture, in 1960. Since childhood he approached the making of manga, after troubled beginnings he won the Tezuka prize in 1980 with the single volume BUSO POKER. His greatest work, JOJO'S BIZARRE ADVENTURES, began in 1986 and is still in progress. Recognized as one of the greatest mangaka of all time, he has collaborated with the Louvre Museum and with the Gucci fashion house. Two of his passions, expressed in his works, are rock music and culture.
Among the works of Hiroiko Araki published by Edizioni Star Comics we remember the single volumes THUS SPOKE ROHAN KISHIBE e Bizarre lives of eccentric people.
JOJO'S BIZARRE ADVENTURES 51
STEEL BALL RUN n. 1
Hiroiko Araki
13 × 18, B, b / n, pp. 288, with dust jacket, € 7,00
Release date: 28/03/2018, in the comic store, bookstore and Amazon
Isbn 9788822608574