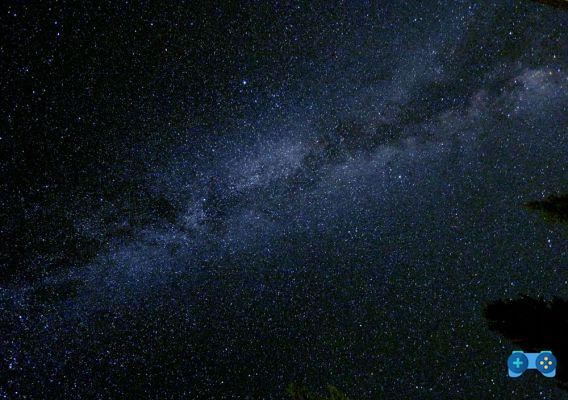 With the nose up
Google Camera in the new version installed on Google Pixel 4 invites us to look up at the sky and observe the starry sky, thanks to the "Astro photography"A shooting mode optimized for astrophotography.
But to take sky-high photos, you don't need to buy a Google Pixel 4, whose price, let's face it, isn't exactly affordable. From today, in fact, thanks to this guide for installing GCam on your mobile phone and the one in this article, you can also improvise as astronomical photographers.
But no more chatter and let's go straight to the point, you will see that to enable this function, once the Google Camera is installed, you will only need a few and very simple steps.
Step 1: Go into Developer Settings
First start the GCam v.7. If you have an older version of the application, uninstall it and follow this guide to install the latest version and recommended settings.
At this point, enter settings by swiping from top to bottom and clicking on the gear icon. Click on Information (last item in the "Settings" menu) and then on "Developer settings"
Step 2: Activate the advanced settings for astrophotography
Locate and activate the following settings:
camera.cuttle.darken
camera.cuttle.extended
camera.cuttle.extended_iterable_burst
Step 3: Prepare the camera
Start the GCam and go to night photography and with a swipe from top to bottom enter the camera settings. At this point, set the shutter timer on 3s and Focus on Infinity (mountains icon).
Step 4: Choose your slice of heaven
At this point you are ready to shoot. Choose a location away from light sources that could affect your shot; the ideal would be to go to the mountains or to a place away from city lights and other forms of light pollution.
Place your phone face down on a table or on the ground, or, better yet, use it if you have a tripod: the mode is activated only if the phone is perfectly fixed. Shoot using the side buttons.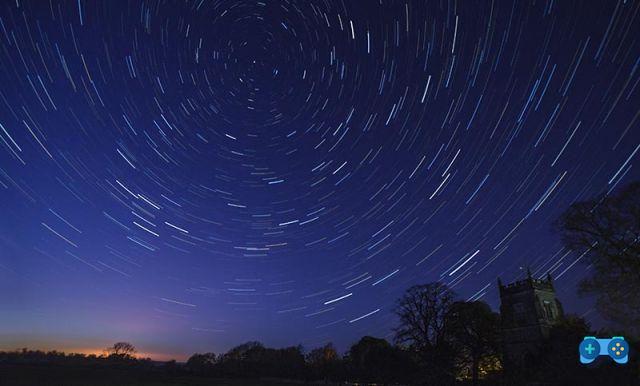 Star trails above a village church in North Yorkshire, United Kingdom.