… Like Samsung Galaxy S, Galaxy Tab 2 7.0, Mediacom 850i or 852i.

Sky has updated its application Sky Go for your devices Android compatible, still leaving a good slice of users with a bitter taste in their mouths who are in possession of smartphones or tablets who are not allowed to install it normally.
In reality, compatibility with other devices is present, but for obvious reasons of agreements between the companies, they have decided to leave them out.
The guide that you can read below explains in a few steps how to access the application while having smartphones or tablets not included in the official list of compatible ones. The important thing is that the device has the Andorid operating system Ice Cream Sandwich version 4.0.3 or higher. In the case of the Samsung Galaxy S or MediaCom 850i and 852i, it is mandatory to have a modified ROM such as Cyanogenmod 9.1 stable version (download here) for the samsung and a ROM among those available here for Mediacom, via ROM Recovery.

1. download the app Sky Go version 1.4.2 from this address (or the recent Sky Go version 2.0 to be tested at this address)

2. save the app on the phone memory and install it via a file manager, for example Astro File downloadable from the Google Play Store.
3. DO NOT RUN the app if your device is rooted. Disable root permissions via your dedicated SU or SuperUser application before running the Sky Go app.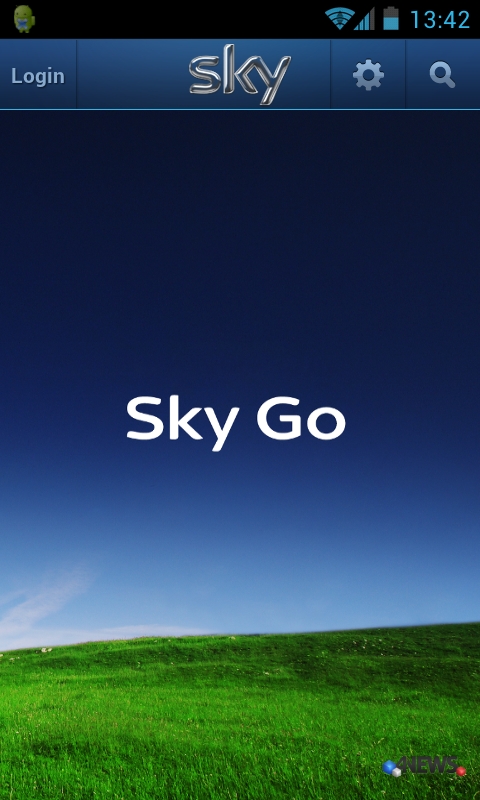 This guide was written for study purposes only. No files are present on our website. The editorial staff assumes no responsibility for improper use and for damage and / or problems that may arise from it.