Free from the chains
One of the most interesting titles of last year for PCVR platforms finally arrives also for Oculus Quest in a complete version of all the contents and updates released in recent months and which also adds new modes requested by the fan base, such as the mode free locomotion which allows you to move in the game environments in a more natural way using the analog stick. In Death: Unchained it's a one rogue-lite shooter in which, armed with bows and arrows and other enchanted tools, we will have to make space between demonic beings in procedurally generated environments. The luck of the title Superbright it is due, in addition to the extreme precision of the controls in VR, considered a reference for the use of bow and arrows, also to the practically infinite replayability thanks to levels and game worlds that constantly change from game to game. The development team with the launch release also announced that the game will continue to be supported long after launch and that new content and features requested by the community will soon arrive.
The title is available starting today on the Oculus store at a price of 29,99 euro. For more details, please watch the launch trailer below and read the press release below.
Let Your Deathly Reign Begin | In Death: Unchained is Out Now
The bow & arrow rogue-lite VR shooter with all new content is out now exclusively on Oculus Quest | Release trailer
24 July 2020 | Wroclaw, Poland - Superbright is proud to announce that the ambitious procedurally generated rogue-lite, In Death: Unchained is finally out exclusively on the Oculus Quest. The game is available for 29.99 USD.
This is Only the Beginning
The developer has announced their plans for the long-term support of the game. Players can expect to see continuous content and quality updates for the foreseeable future, and the team is planning to release a new and exciting expansion of the game scheduled for Halloween. Much of the updates and new content is planned to be driven through community feedback.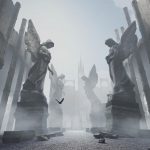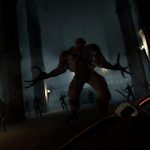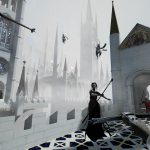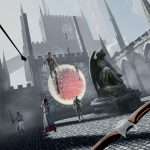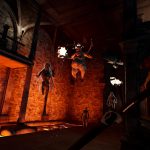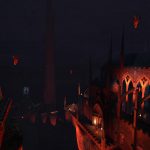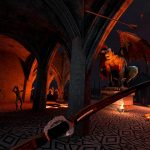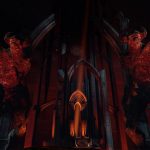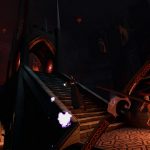 Free Locomotion Added for Launch + More
One of the first major free updates added to the game already is optional free locomotion with both snap rotation (default) and continuous rotation options. After hearing concise fan feedback prior to launch, the team quickly got to work to ensure this feature was in place for release.
The update also includes enhanced leader boards (new tables for bow and crossbow), improved visuals utilizing the latest Quest OS update, enhanced colors in multiple areas and layout changes to the Sanctuary section.
About In Death: Unchained:
In Death: Unchained "brings the rogue-lite experience to the Oculus Quest. Grab your longbow and rain down arrows against the forsaken souls, angelic creatures and demons that have taken over the godless afterlife as you battle through the procedurally generated levels of Heaven, Purgatory and Hell.