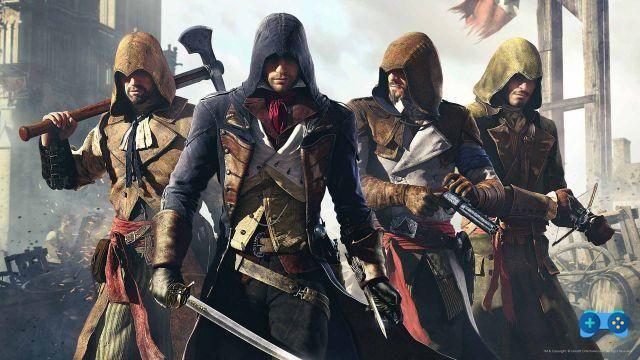 Assassin's Creed Unity, eighth iteration of the franchise Ubisoft dedicated to the Assassins, originally published on PS4 e Xbox One, will come up Xbox Series X thanks to backward compatibility and will support the much-desired 60 fps.
The news was reported by Digital Foundry, which also performed a test through which we can finally see the game in action with the improved frame rate. Strangely enough, these performances weren't even achieved on Xbox One X.
Six years and two consoles later, Xbox Series X finally delivers Assassin's Creed Unity at a locked 60 frames per second - and it's superb: https://t.co/oXAzlO1sCX pic.twitter.com/TgBJGXfs89
- Digital Foundry (@digitalfoundry) October 10, 2020
You can see the Digital Foundry analysis of Assassin's Creed Unity on Xbox Series X in the video below:
We remind you that Xbox Series X will be backwards compatible with Xbox, Xbox 360 and Xbox One games and that the console's release is expected for 10 next November.
The following are the technical characteristics of the Xbox Series X:
CPU: 8 core Zen 2, 3,8 GHz (3,6 GHz with SMT)
But by the full GPU acceleration tech: 12 TFLOPS, 52 CU at 1825 MHz, custom RDNA 2 architecture
Size of the die: 360,45 mm2
Production Process: 7nm enhanced by TSMC
Memory: 16 GB GDDR6
Memory bandwidth: 10GB at 560GB / s, 6GB at 336GB / s
I / O throughput: 2,4 GB / s (raw), 4,8 GB / s (compressed)
Internal storage: 1TB custom NVMe SSD
Let us know in the comments if you will try the title and if finally after six years it will be possible to relive the adventure of Arno Dorian worthily.