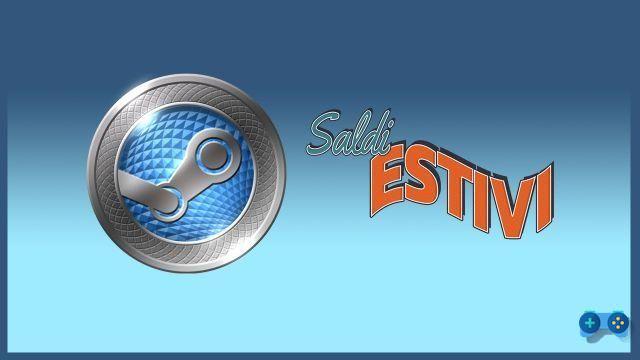 It's that time of year again ...
Ok… we all know, this is the saddest time of the year for our wallets. Sealed and pampered during the year, now, in the name of a master father who responds to the name of Gabe, they are mistreated without any mercy and all for one goal: to expand our digital library with games that we will never play ...
It's time for STEAM SALE!
Joking aside, the Steam Summer Sale is a time of year where you can get some real bargains, taking home super discounted triple A titles. This year the Steam sales also have a different charm because the rise of Epic Games, which recently even gave away titles of the caliber of GTA V and Civilization VI, has put Valve and its store under pressure. The hope of all therefore, is that Steam decides this year to go down hard with its discounts to the benefit of us users.
I Steam Summer Sale will last from today 26 June until 19 of Thursday 9 July.
In this article we will see which in our opinion are the best games to buy during these sales, for less than 50 euros. Also keep in mind that by spending at least 30 euros, you will receive a 5 euro discount voucher directly in the cart, as part of the "Special On the Road" operation. Without further ado, then, here is our selection of the best discounted games under 50 euros.
Dark Souls III: Deluxe Edition - euro 21.24 (-75%)
Total War: Warhammer II - euro 20.39 (-66%)
Borderlands 3 Super Deluxe Edition - euro 49.99 (-50%)
Divinity: Original Sin 2 Definitive Edition - euro 22.49 (-50%)
Star Wars Jedi: Fallen Order - euro 29.99 (-50%)
Dragon Quest Builders 2 - euro 35.99 (-40%)
AI The Somnium Files - euro 29.99 (50%)
Rainbow Six Siege: Ultimate Edition - euro 44.99 (-50%)
Destiny 2: Upgrade Edition - euro 33.49 (-33%)
No Man's Sky - euro 29.99 (-50%)
DOOM Eternal - euro 29.99 (-50%)
Metro Franchise Bundle - euro 38.44 (-63%)
Sekiro: Shadows Die Twice - euro 38.99 (-35%)
If you don't feel like spending that much, you can always take a look at our best titles on sale, under 20 euros.