I best Lenovo notebooks they meet practically every need. Whether you are looking for one of the best Ultrabooks, one of the best 2-in-1 convertible notebooks, a dedicated gaming notebook or the best college student notebook.
On top of the first ThinkBook range, the laptop line Yoga Lenovo, like the beloved Yoga 920, is probably the best known. These Lenovo notebooks easily convert between notebook and tablet modes via a cleverly designed 360 degree hinge.
The range Thinkpad Lenovo tends to focus on more conventionally designed hardware and covers a wide range of specs, from high-end multimedia hubs to budget laptops under $ 500. Then there are the Legion, Lenovo's best laptops for gaming, and the IdeaPad notebook available in entry-level models for novice users and high-performance notebooks.
Which Lenovo notebook to buy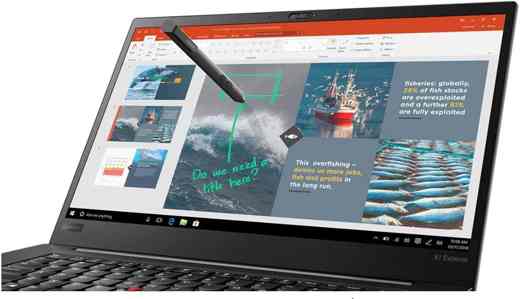 It doesn't matter if you need something for work or a computer for gaming, chances are you'll find one of the best Lenovo notebooks to suit all your needs.
Best cheap Lenovo notebooks (max 500 euros)
Lenovo IdeaPad Flex 5 Chromebook (13,3″)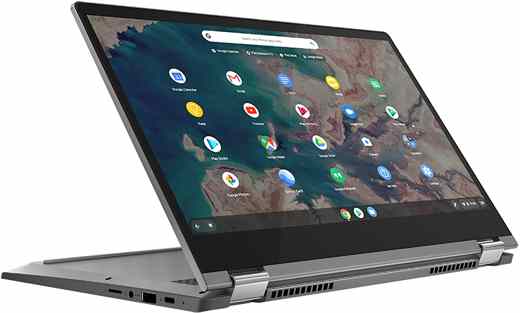 CPU: Intel Celeron 5205U | Graphics: integrated | RAM: 4 GB | Screen: 13.3″ Full HD Touch | Memory: 64GB eMMC | System operating: Chrome OS.
For
Pen included
Great keyboard
Solid construction
Schermo IPS touch
Price
Lightweight and easy to handle
Cons
Pen support absent

It is not compatible with all printers
Hardware
Lenovo IdeaPad Flex 5 it is equipped with an Intel Celeron 5205U processor and a battery with an autonomy of about 10 hours. Features a 360-degree rotating hinge that allows for use as both a notebook and tablet. The display is from 13,3 Full HD Thumbs with a resolution of 1920 x 1080 pixels to ensure crystal clear details and vivid colors. In support of the processor, we find an internal memory 64GB on eMMC it's a RAM from 4 GB. On the entrances side, we have the presence of the door 3.1 USB Type-C, which guarantees data transfer speeds, multimedia streaming and battery charging.
Buy on Amazon
Lenovo Ideapad Silver (15,6″)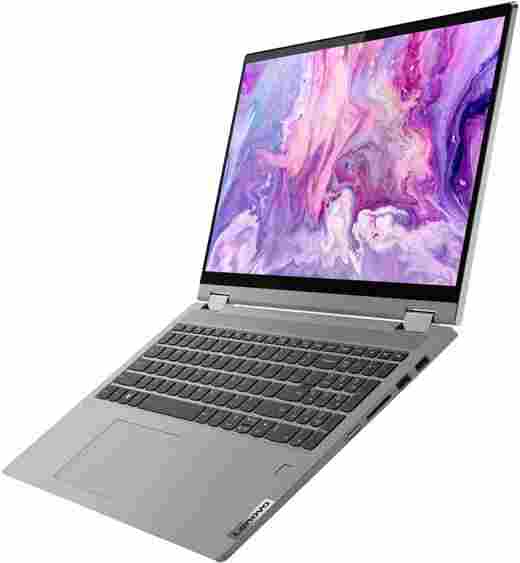 CPU: Amd A4 3020 fino a 2,6 GHz | Graphics: AMD Radeon R3 | RAM: 8 GB | Screen: 15,6 inches | Memory: SSd M.2 256 Gb NVMe | System operating: Windows 10 Pro.
For
silent
Perfect for surfing the internet, watching TV streaming like Netflix, Prime.
Excellent value for money
Cons
Processor
Overheat a little
Il Lenovo Ideapad Silver it's a slim model with processor AMD 3020 of the latest generation and 3-core Radeon R2 graphics card. This hardware compartment is supported by 8 GB of RAM and 256 GB of HDD units. The battery has a duration ranging from a minimum of 2 hours to a maximum of 4,5 hours. The anti-glare screen it's 15,6-inch and features vibrant, crisp colors. In addition to the presence of a Webcam a colori, there are also: 3 USB ports, 1 HDMI, 1 headphone / microphone combo, 1 AC adapter, expansion slot, 1 digital card reader and SD, SDHC, Bluetooth and WiFi support. The measures are 51.8 x 32.4 x 7 cm for a weight of 1.86 kg.
Buy on Amazon
Best mid-range Lenovo notebooks (500-1.000 euros)
Lenovo IdeaPad 3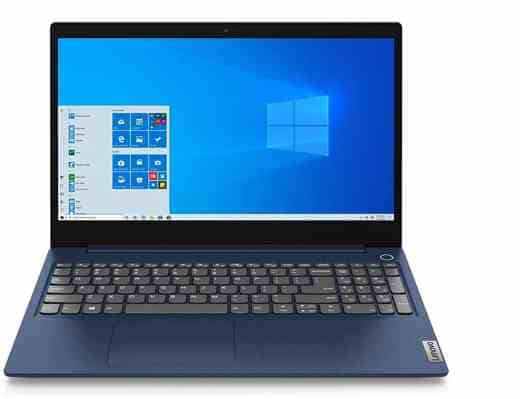 CPU: Intel Core i3-1005G1 (2c / 4t, 1.2 / 3.4ghz, 4mb); | Graphics: Intel UHD Graphics G1 | RAM: 8 GB | Screen: 15.6″ Full HD TN | Memory: 512 GB SSD | System operating: Windows 10 Home S.
For
SD card slot and PCIe x4 support
Does not use PWM for brightness adjustment (Innolux N156HGA-EA3)
Perfect keyboard for typing
Good price
Cons
Poor build quality
Tight viewing angles and poor contrast ratio
A USB Type-C port is missing
Average battery life
Windows 10 Home S
IdeaPad 3 on Lenovo is an entry level notebook with processor Intel Core i3 and dedicated graphics card, to carry out your daily activities with peace of mind. In addition to accelerated performance, it features a neat design with webcam shutter to ensure good user safety. Mount a 15.6 Full HD display with narrow bezels on the sides to make the most of the available space and two speakers with technology Dolby Audio for an enjoyable listening experience.
The processor with extremely fast performance, it is supported by 8 GB of RAM and 512 GB of SSD drive. A battery with good autonomy closes the panel.
Buy on Amazon
Lenovo Ideapad S145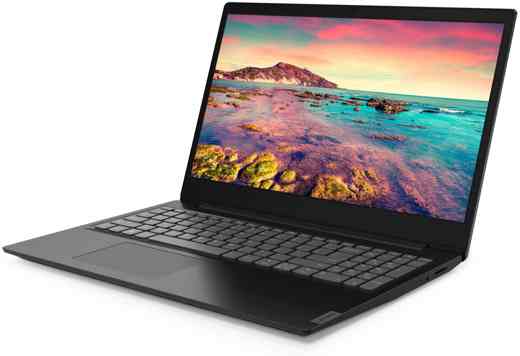 Best budget Lenovo notebook.
CPU: Intel Celeron / Pentium / Core i3, i5, i7 | Graphics: Intel UHD Graphics / Intel Iris Plus Graphics | RAM: 4 GB / 8 GB | Screen: 15,666 x 768 TN anti-glare with 15,6 inch resolution | Memory: 1TB HDD / 128GB / 256GB / 512GB SSD | System operating: Windows 10.
For
Price
robustness
Big screen
Ample storage space
Cons
Low resolution screen
Battery life
Hard drive not fast
Il Lenovo IdeaPad S145 it's a good option at a moderate price. This is an inexpensive device that maintains good build quality with a display that is not up to par. If your intent is to have a notebook with high-end options then I recommend that you look elsewhere.
Buy on Amazon
Lenovo IdeaPad C340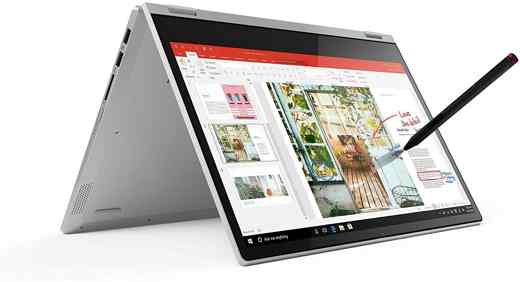 CPU: 7th / 3th Gen Intel up to Core i3200 / AMD Ryzen XNUMX XNUMXU | Graphics: Intel UHD Graphics / Radeon Vega 3 Graphics | RAM: 4 GB / 8 GB | Screen: 14-inch / 15,6-inch, 1.366 x 768 or Full HD touchscreen | Memory: 128GB / 256GB PCIe SSD | Operating System: Windows 10 Home.
For
Good value for money
Battery life
Great extra security features
Large selection of models
Cons
The AMD version has limited options
Screen has some weaknesses
Il Lenovo IdeaPad C340 it's a good laptop for students, for work and light productivity tasks (there are some smart security features too), or even everyday computing. It will appeal to those who want a flexible convertible with a decent amount of power, without the splurge. Lenovo produces some low-end laptop-specific options at affordable prices, though beware of the non-Full HD screen, and also the fact that AMD's Ryzen CPU loses some power in terms of battery life. Overall this model could be a good choice for a fairly broad range of 2-in-1 fans and Intel's 15,6-inch models.
Buy on Amazon
Lenovo Yoga 730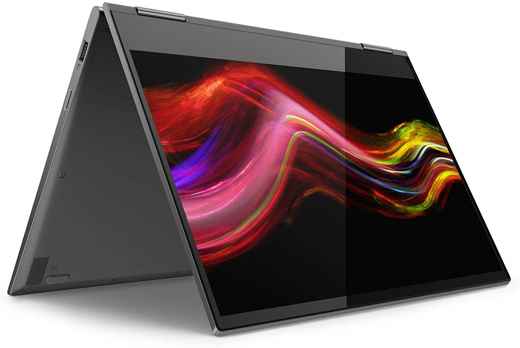 A little more budget conscious, but still a real star.
CPU: 1,60 GHz Intel Core i5-8250U | Graphics: Intel UHD Graphics 620 | RAM: 8 GB DDR4 | Screen: 13,3-inch FHD (1.920 x 1.080) IPS (multi-touch, anti-glare) | Memory: 256GB SSD (PCIe).
For
Superb build quality
Great touchscreen
Compact design
Cons
Battery life is slightly reduced
The powerful Yoga 920 it is great for heavy media editing, but for all other daily computing tasks, Yoga 730 is a perfect partner. It has the same super flexible hinge, which allows you to use it in various different configurations, is built just as solidly and is much more reasonably priced than most other laptops in its class.
Its aluminum chassis is compact and slim, making it ideal for working on the go, and its trackpad is smooth and lag-free. It also supports Windows-specific gestures, helping you do more on the plane or train.
Battery life is decent, not great, but the Yoga 730 is still hard to fault. If you are looking for a new laptop for everyday commuting, then you have found the device for you.
Buy on Amazon
Lenovo IdeaPad Flex 5
CPU: AMD Ryzen 5 5500U | Graphics: AMD Radeon Graphics | RAM: 8 GB | Screen: 14″ FullHD Touch | Memory: 512GB SSD | System operating: Windows 10 Home.
For
Responsive touch screen
Processor
Capacious memories
Backlit keyboard
Cons
Sometimes he doesn't recognize the fingerprint right away
IdeaPad Flex 5 is a Lenovo computer with a 14-inch Full HD display and a resolution of 1920 x 1080 pixels and an IPS panel. The screen offers detailed and sharp images from every angle and is supported by an integrated graphics card AMD Radeon Graphics. The processor is a AMD Ryzen 5 5500U assisted by 8 GB of RAM DDR4 and 512 GB of SSD storage space to store your documents and multimedia files with confidence. Worth mentioning: backlit keyboard and touch screen.
Buy on Amazon
Lenovo IdeaPad 5
CPU: AMD Ryzen 7 4700U | Graphics: | RAM: 8 GB | Screen: 14″ Full HD IPS | Memory: 512 GB SSD | System operating: Windows 10.
For
Front speakers optimized for Dolby Audio
Camera shutter
Aluminum shell
Many doors
Backlit keyboard
Handy and light
Cons
RAM not upgradeable
Dispaly to improve in contrast and sharpness of images
IdeaPad 5 is another Lenovo laptop with high resolution screen, sharp and detailed images. We are talking about a screen from 14 inches FULL HD IPS with resolution of 1920 x 1080 pixels. It is equipped with a very powerful processor, theAMD Ryzen 7 4700U 4.1GHz, which guarantees excellent performance and reduced consumption. Storage side we have: 512 GB of SSD to have all the space you need to archive your files in remarkably fast and secure times, and a memory RAM with 8 GB DDR4-3200. Finally, if you love big screens, this laptop offers a 90% ratio of the screen surface to the size of their respective edges (Active Area Ratio).
Buy on Amazon
Best high-end Lenovo notebooks (over 1.000 euros)
Lenovo Legion Y740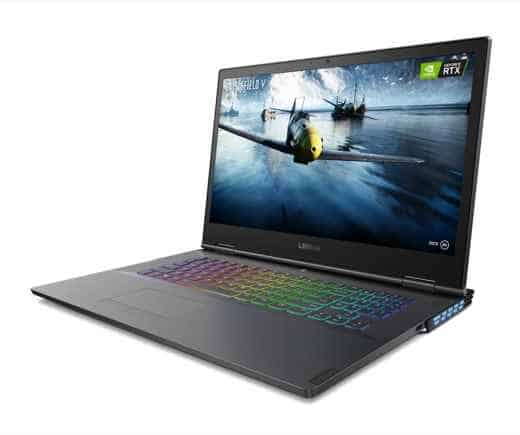 A power of play.
CPU: 7th and XNUMXth Generation Intel Core iXNUMX | Graphics: Nvidia GeForce GTX 1660 Ti a RTX 2070 con Max-Q | RAM: up to 32 GB | Screen: 15,6 "1920 x 1080 IPS antiriflesso con G-Sync | Memory: up to 1TB SSD, dual drive configurations | Connectivity : Killer wireless 802.11 AC (2 x 2), fino a Bluetooth 5.0, Ethernet RJ45 | Camera: fotocamera HD 720p.
For
Powerful internal components
New discrete Nvidia graphics
144Hz refresh rate
Cons
Layout of the keyboard
Poor battery life
Positioning the webcam
Il Lenovo Legion Y740 is certainly not the perfect gaming machine: flaws such as awkward keyboard layout, poor battery life, and poor webcam positioning prevent it from becoming the best gaming notebook In circulation. However, if you are looking for an affordable gaming laptop that offers top-notch performance and features a sleek design that you can flaunt anywhere then this notebook is an ideal choice for you.
Buy on Amazon
Lenovo ThinkPad X1 Extreme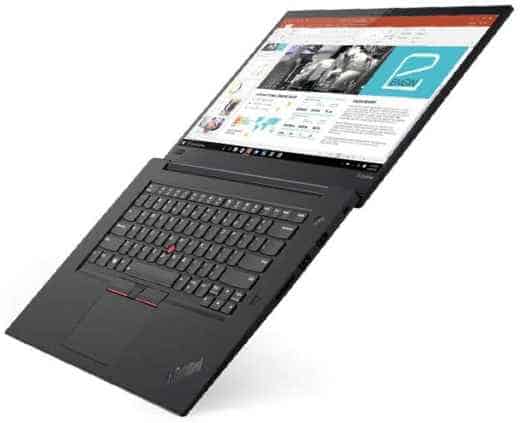 Great power but at a high price.
CPU: up to 7th generation Intel Core iXNUMX | Graphics: Nvidia GeForce GTX 1050 Ti con Max-Q | RAM: fino a 64 GB | Screen: 15,6-inch FHD (1920 x 1080) IPS Anti-Glare - 4-inch 15,6K UHD HDR (3840 x 2160) Multi-Touch IPS, Anti-Glare | Memory: SSD PCIe fino a 1 TB x 2 | Connectivity : fino a Intel Dual Band 9560 Wireless AC (2 x 2) con vPro + Bluetooth 5.0 | Camera: HD 720p with ThinkShutter privacy cover with infrared camera.
For
Powerful
Glorious 4K screen
Great user experience
Cons
Heavy
Expensive
Battery life could be better
Do you have a good budget and need a powerful workstation? Then you have to know the Lenovo ThinkPad X1 Extreme, whose specifications are truly impressive. It comes with a bright and crisp 15,6-inch screen, especially if you take the 4K version, as well as good storage. However, this is not a lightweight notebook, so I recommend investing your money in one of the best laptop bags that are sturdy and with padded straps.
Buy on Amazon